Are you in need of a little scratch and dent repair in Orlando to get your car back into top-notch condition? Whether you're about to sell your ride or just trying to make it look line-new again for your own satisfaction, our Toyota body shop can help - we offer affordable paint repairs to get you back on the road in no time (and without putting a ding in your wallet)! 


Why get scratch and dent repair at our Toyota Body Shop?

What is scratch and dent repair? Basically, our Orlando body shop will take the exterior of your car and repair any dings, dent, scratches, or missing paint to get it looking consistent and new again. Scratches and dents are a part of day-to-day driving, unfortunately, no matter how careful you are when you're behind the wheel. However, it can be tedious, frustrating, and expensive to try to do Orlando scratch and dent repair in your own garage. That's where our Toyota techs come in!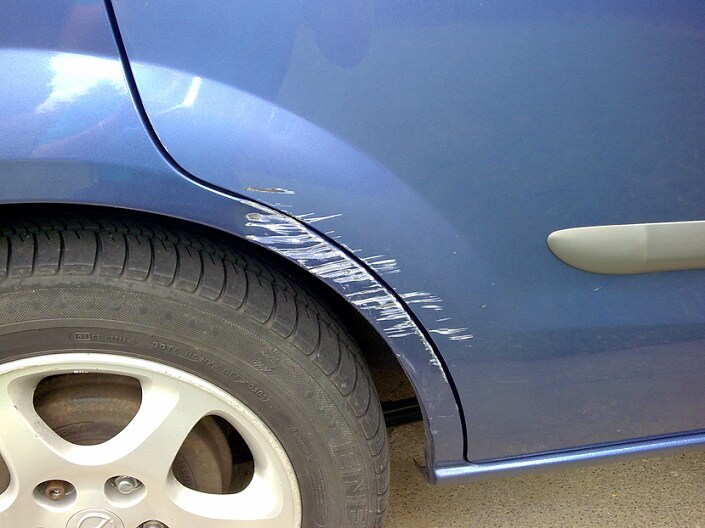 We offer affordable pricing for all of your needed scratch and dent repair in Orlando, and we make it a point to do it in a way that's as efficient as possible so we can get you back into the driver's seat and out on the road again. We know your time is valuable! 

When it comes to scratch repair, we can help you out in three ways: 


Surface scratches - we can quickly buff these out for you with our professional repair tools, leaving no marks in the surrounding areas. 
Deep scratches - these might take a little more work - we'll most likely grind the paint away from the area, fill it, and repaint it to make your car look like new again. 
Chipped or peeling paint - if you have large areas of chipped or peeling paint, you might need an Orlando car paint job! We can help with our top-of-the-line tools and affordable prices! 

We can also give you a hand when it comes to dent repair. We actually offer paintless dent repair, which can restore the dings and small dents in your car caused by things like hail, fender benders, etc.. This method actually pops the dent out of your car by careful manipulation of the metal without damaging the paint or requiring paint repairs to make that particular area of the car match the rest of it! 




Get your car looking like new again at our Orlando body shop!

We don't just offer affordable scratch and dent repair in Orlando, either. We also offer other services to get your car looking like-new again, such as: 


Car paint jobs

Window tinting

Pinstriping 

Alloy wheel repair

Headlight restoration 

Windshield and glass replacements

And more! Let us get your car back into excellent condition without breaking the bank. You're in good hands with you visit our Toyota body shop!

Call us today to schedule your appointment - we're just off I-4 near the Millenia Mall at 3575 Vineland Road, and you can ask us about our scratch and dent repair services at (866) 637-2430!