Here at Toyota of Orlando, we aim to take care of all your car needs-whether if it's a simple oil change to a more complex auto repair in Orlando like a car paint job, we've got you covered! You might think that you have to go to another facility to get you a car paint job done; however, our facility is able to take care of your needs! 

With our Orlando Toyota Collision Center, you'll be able to give your ride a makeover! Did you know that giving your vehicle a whole new paint job can help you bring up the resale value? You might need to get this auto repair done if the paint of your car is peeling, fading, or cracking. You might also consider a car paint job to fix dings and scratches, as well. You might need to get this auto repair done if the original paint is peeling off or cracking, if the paint is fading, fixing up dings or scratches, or just prepping your car for resale.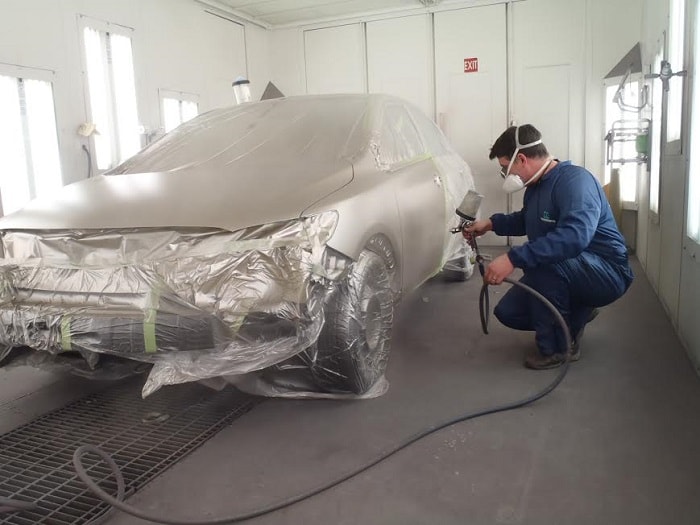 Our Toyota Collision Center provides quality work




When it's time to get an Orlando auto repair, you can feel comfortable knowing that our Orlando Toyota Collision Center will have your back when it comes car paint jobs! If you were in a fender-bender, know that we will make your vehicle look like new with an auto repair. What sets us apart from the competition? We use state-of-the-art equipment to complete any auto repair, such as:


A down draft paint booth with economy controls
Car-Tronic electronic measuring systems
Eco-Paint Gun clean equipment
Car-o-liner resistant welders

And so much more! We also offer the longest hours in Central Florida-we're open 7 am to 7pm Monday through Friday and Saturday 8am to 1 pm so you can find the perfect time to bring in your vehicle for any auto repair!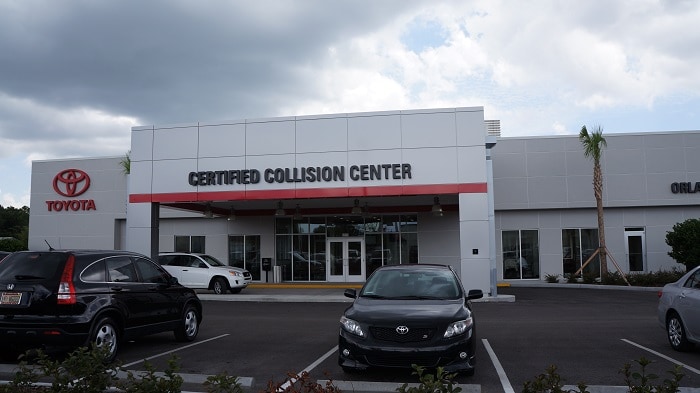 Whole car or spot painting can be done at our Orlando Toyota Collision Center




Wear and tear is completely normal when it comes to your car. After all, the car withstands all kinds of weather from Central Florida! If your vehicle looks like it might need a car paint job in Orlando, make sure you know what type of car paint job you want for your vehicle-whether it's spot painting or the whole car. 

Spot painting

When your vehicle is showing signs of wear and tear, it might be time to get some auto repair in Orlando done. If you're getting ready to re-sell your vehicle or just maximize its value, you might want to consider getting spot painting done at our Orlando Toyota Collision Center! 
If a vehicle comes in and it's scratched or has chipping paint, we can spot paint it with an easy auto repair. Spot painting means that we will only paint the part with the problem, which means you'll be saving some serious cash! 
Other parts that receive painting are the parts that touch the painted area and new additions to your car like bumpers and spoilers. Our excellent technicians will be able to match the paint color to the exact color you currently have!

Whole Car Painting

Like we said, the nasty weather in Central Florida can ruin your car's paint job. If the heat has your paint peeling, it may be time to get this auto repair. A new car paint job in Orlando can give new life to your vehicle, making it look brand new! If you're changing the color, make sure you stick to popular colors like black, white, or silver and selling it in the future will be easy!

Clear Coat

This is an important step when you get this auto repair. Nearly 95% of new cars come with clear coat finishes. These coats, which are non-pigmented paint finishes, help protect the auto's paint. So if your car paint is peeling, it might mean that it might be time for an auto repair and a new clear coat!

If you're looking to get this auto repair in Orlando done for your vehicles, contact our Orlando Toyota Collision Center by calling 866-637-2430! You can also swing by the center, which is conveniently located at 3575 Vineland Road! We look forward to your visit!