If you're anything like us, you try your hardest to keep your ride in near-perfect condition. Not only is your vehicle a huge investment, it also helps you get to point A to point B safely. While routine car maintenance prolongs the life of your vehicle (and helps you avoid costly any auto repair), some parts of your ride are more sensitive than others.

One of the most vulnerable parts of your car happens to be the windshield. This auto part is also one of the most important components on your vehicle! You definitely want to take care of your car's windshield. Our Orlando auto body shop is sharing tips for windshield maintenance and windshield auto repair.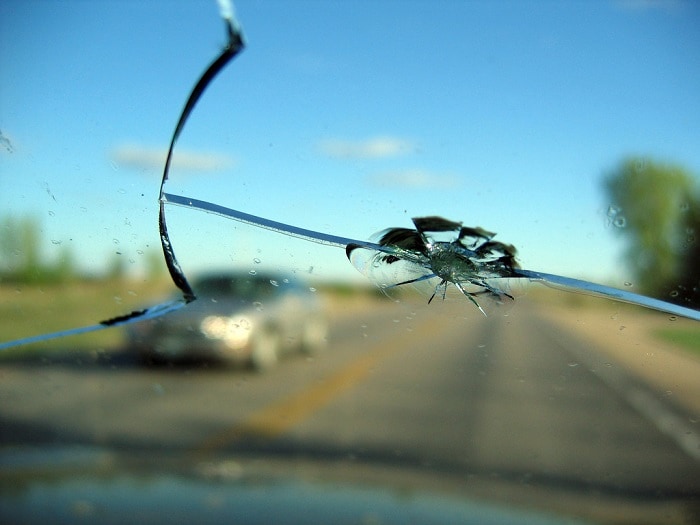 Use auto repair in Orlando to fix windshield damage
If you ever spot a chip or crack in your car's windshield, we suggest you bring it to our auto body shop in Orlando ASAP! While you may think that a chip or crack on the windshield is harmless, it can actually become problematic very quickly. 

A crack can make the glass of the windshield weak, posing dangerous conditions for you and your passengers. If the crack is longer than 3 inches or the chip is about the size of a quarter, you should stop driving! As soon as you spot a flaw in your windshield, contact our Toyota Collision Center in Orlando to schedule windshield auto repair in Orlando! We'll be more than happy to get you in and out the door quickly.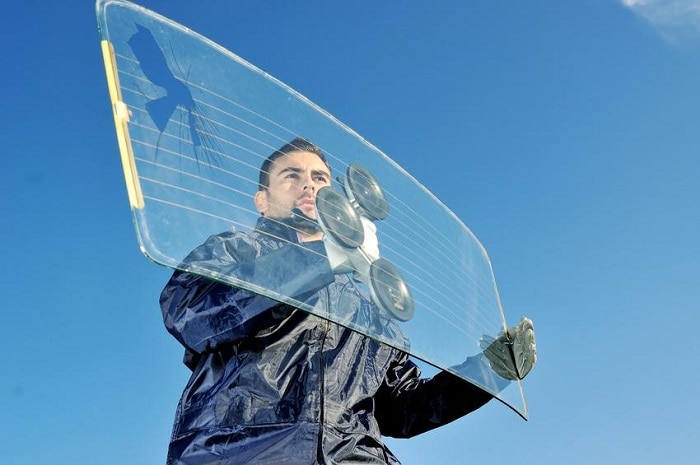 Use preventative car maintenance in Orlando to protect your car's windshield
While our Toyota Collision Center can help you with any windshield auto repair, you want to avoid any unnecessary auto repair in Orlando. Luckily, there are ways in which you can avoid Orlando auto repair for your windshield. Toyota of Orlando is sharing tips to protect your car windshield from damaging outside forces.

Inspect your windshield wipers

One of the easiest ways to damage your car's windshield is by using faulty windshield wipers. Think about it-these objects are in constant contact with your windshield! If your wipers are dirty or there is exposed metal where the blades should be, you'll end up with a damaged windshield. You'll then have to get an Orlando auto repair as soon as possible. Our Toyota Parts Center has new windshield wipers, so you can save yourself from costly mistakes.

Park under shelter

When you park in garages, you protect your car windshield from the debris falling from trees and buildings. The bad weather that Central Florida is notorious for is also damaging to your car windshield. A heavy Florida thunderstorm can bring on hail, which can cause irreparable damage to your car and lead to an expensive Orlando auto repair! Avoid direct sunlight if you have to park outside, as the sun can actually expand the windshield glass and make it weak! Using covered parking can most definitely help you avoid a costly windshield auto repair.

Keep your distance on the road

As you may know, there's a lot of debris on the road at any given moment. Cars sometimes spit up gravel, which can cause chips on your car windshield. Our Toyota Collision Center techs suggest that you use the four-second rule and giving yourself plenty of distance from the driver in front of you.

Gently close doors 

You might be surprised to learn this, but slamming car doors can actually damage your windshield. Harshly shutting doors can cause vibrations on the windows and windshield, which can lead to cracks and chips in the glass. If you want to avoid an expensive Orlando auto repair, we suggest you always close your car doors firmly but gently.

Need to get a windshield auto repair in Orlando? Visit our auto body shop at 3575 Vineland Road, near the Millenia Mall. Give us a call at 866-637-2430 for more information.