Getting a dent in your car is a huge bummer - even if it's not affecting your ride's performance or safety, it still leaves an eyesore that makes your car look less attractive every time you hit the road. However, a lot of drivers try to avoid getting professional car dent removal in Orlando because they assume it's going to be expensive, time-consuming, and expensive. We're here to talk about whether car dent removal at home is a smart idea or not!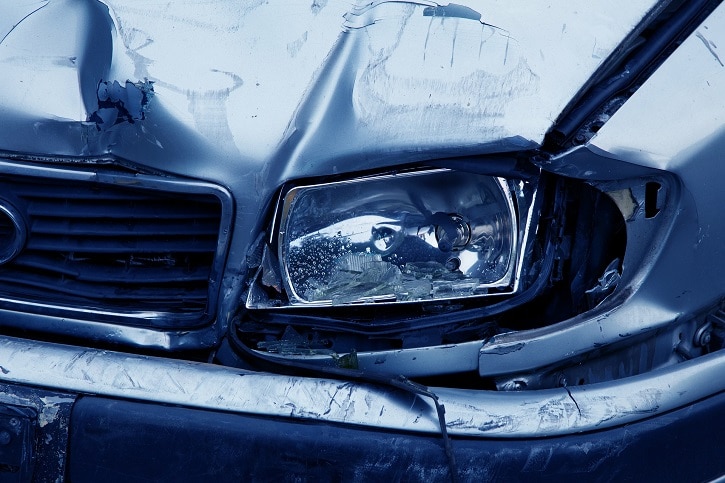 Car dent removal is a more intricate process than you may think
Car dent removal isn't as simple a process as you think, and we recommend having it done professionally if you want a seamless process and like-new look after the fact. This is especially important if you've been in an accident! Let's talk pros and cons - our Orlando body shop techs are breaking things down for you! 
Pros of doing car dent removal at home
You may be tempted to try it at home, especially with the advent of the "as seen on TV" kits that promise a quick and easy experience. Here are some of the supposed pros:

It's less expensive than bringing your car to an Orlando Toyota Collision Center

You're in control of the process, so you don't have to worry about your ride being in someone else's hands 

You can do it in the comfort of your own home, as well as control how long it takes (most of the time)
However, let us remind you - at our Orlando Toyota body shop, we have trained Toyota technicians working on your ride, so you can rest easy that it's in the hands of pros. Additionally, we offer affordable repairs with lifetime warranties, and we strive to get you back on the road as quickly as possible! 
Let our Orlando auto body shop get your car looking like-new again!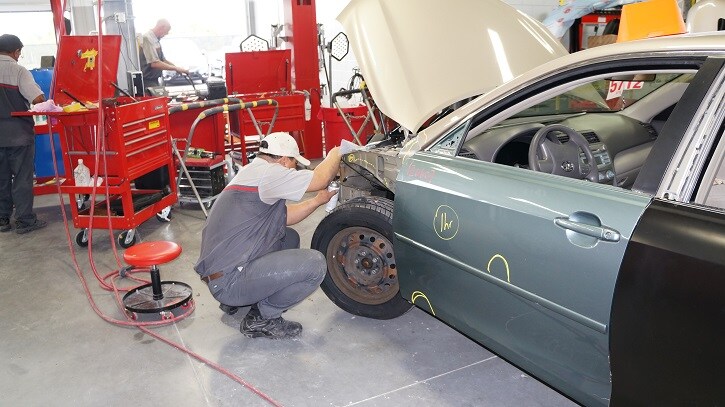 Cons of doing car dent removal at home
Our Orlando auto body repair techs highly recommend scheduling car dent removal with a professional, and here's why: 

If you've been in an accident, there could be more damage under the surface that you can't see. You may be able to achieve car dent removal at home, but if the underlying damage isn't dealt with, you're in for bigger and most costly repairs down the road. It can also be a danger to your safety! 

Car dent removal can damage your car's paint if you don't know what you're doing, and then you'll end up having to pay for a paint job on top of everything else. 

The dent may be too big to attempt to do it at home, and in that case it's best to have our Orlando Toyota techs take a look at it to see the best remedy AND check for damage in surrounding areas. 
Need car dent removal? We can help - we offer paintless dent removal at our Orlando auto body shop and we're ready to get your car like-new again and back on the road! Swing by and see us today - Toyota of Orlando is located just off I-4 near the Millenia Mall at 3575 Vineland Road!