Will 2023 bring an all-new Toyota 4Runner?
We think it's fair to say that the Toyota 4Runner – a powerhouse SUV that's been on the market since 1984 – is an icon. After all, it's got an almost cult following thanks to its off-roading capabilities (it can pretty much take on anything and everything) and its embodiment of versatility makes it a great option for ALL drivers, not just those who like to take things off the pavement. We're BIG fans of this popular Toyota SUV here at Toyota of Orlando, which is why anytime we hear any rumors about it we get pretty excited. The latest one? That 2023 will bring an all-new redesigned model to the table… and we're not talking just in terms of looks. Check out the details below.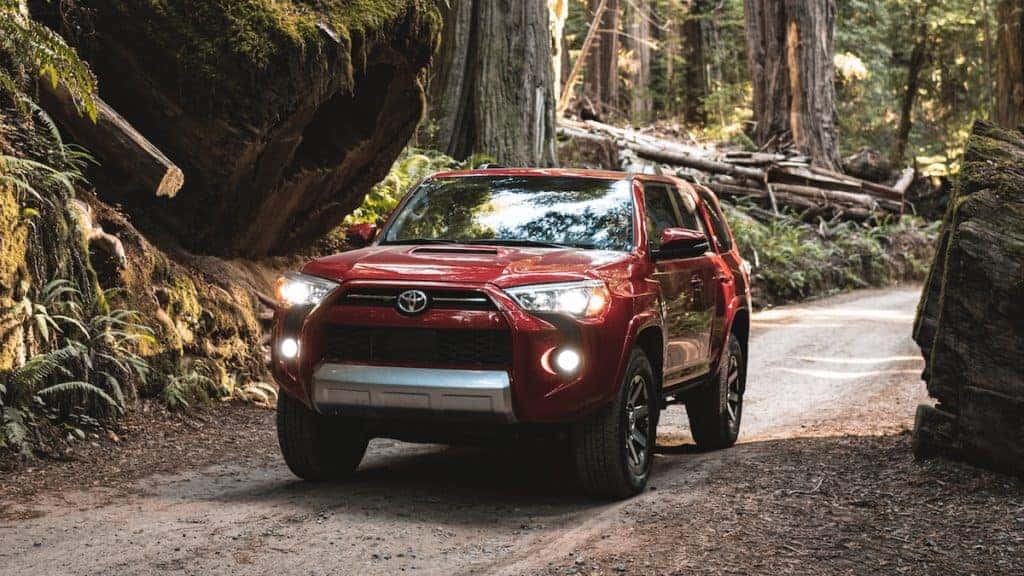 What could an all-new Orlando Toyota 4Runner bring to the table?
As you know, the current model of the Orlando Toyota 4Runner offers a 4.0 L V6 engine with Dual Independent Variable Valve Timing. However, a rumor has been drifting around the internet stating that the 2023 model will offer more than just one engine option. While some drivers love the current configuration, adding a few more options into the mix could increase horsepower, torque, fuel efficiency, and create an even more versatile SUV than already exists. There could even be a turbocharged option in the works for an incredible drive time.
There's also a rumor that a hybrid option may be in the works. We all know that Toyota is committed to going green and offering a hybrid model of this popular SUV would be just one more way to do it. A hybrid model could provide better fuel efficiency and more speed, as well as offer a more eco-friendly performance with fewer emissions. We'd be up for it!
What about looks? The current iteration of this Orlando Toyota is muscular with defined lines and edgy features. What could a redesigned model offer? Usually, when Toyota introduces a new generation of any model, they'll do a major overhaul in terms of appearance. It stands to reason, then, that the 2023 model could look much, much different. We're thinking that aspects like the back end, front grille, and lighting schemes could see big-time changes and that other accessories may become part of the standard package, like tow kits, roof baskets, and more.
And an exterior overhaul would mean that changes would be necessary on the interior, too. We forecast a new selection of interior trim materials and fabrics as well as a more ergonomic space with better distribution. We also think that updated infotainment, safety, efficiency, and convenience features would be added into the already amazing mix for a better overall drive time.
Test drive the Toyota 4Runner today at Toyota of Orlando
We can't wait to see what 2023 brings and we'll be sure to keep you updated. However, that's a long way away… so why not see what the incredible current model has to offer you? Test drive the 2021 Toyota 4Runner at Toyota of Orlando today and become a member of its devoted fan club. We're open seven days a week at 3575 Vineland Road, just off I-4 across from Millenia Mall. You can also call to schedule an appointment at (407) 298-4500!