What's new on the redesigned 2023 Toyota Prius and Prius Prime?
The all-new 2023 Toyota Prius has been revealed, and it's rocking a sleek redesigned style with enhanced performance AND fuel efficiency. Even further, the 2023 Toyota Prius Prime was also redesigned and for its new model year is showcasing not just an all-new exterior, but also a cleaner performance and incredible new technology. Toyota of Orlando is here with details on both so you can decide which to put in your driveway when they arrive!
The 2023 Toyota Prius: What's changed?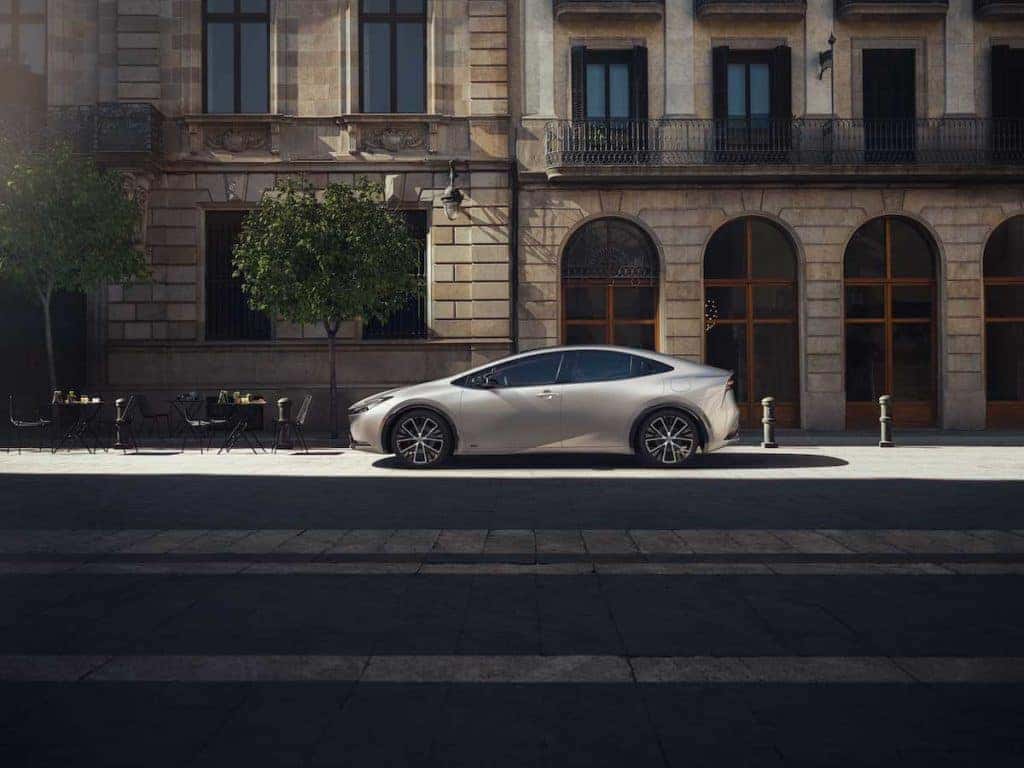 Let's start with the frontrunner of hybrid cars: The Orlando Toyota Prius. The 2023 model is redesigned on the exterior, for starters. It has a sleeker and more streamlined silhouette to boast, as well as a lower roofline (by 2″), a wider rear (by 1″), and larger wheels on the XLE and Limited models. Here are a few other details we think you'll love:
A lower center of gravity thanks to a new battery placement
Second-generation TNGA-C platform for reduced weight and increased rigidity
More cargo space
The 5th generation hybrid powertrain with a larger 2.0L engine and a newly developed lithium-ion battery (which results in a 15% increase in output)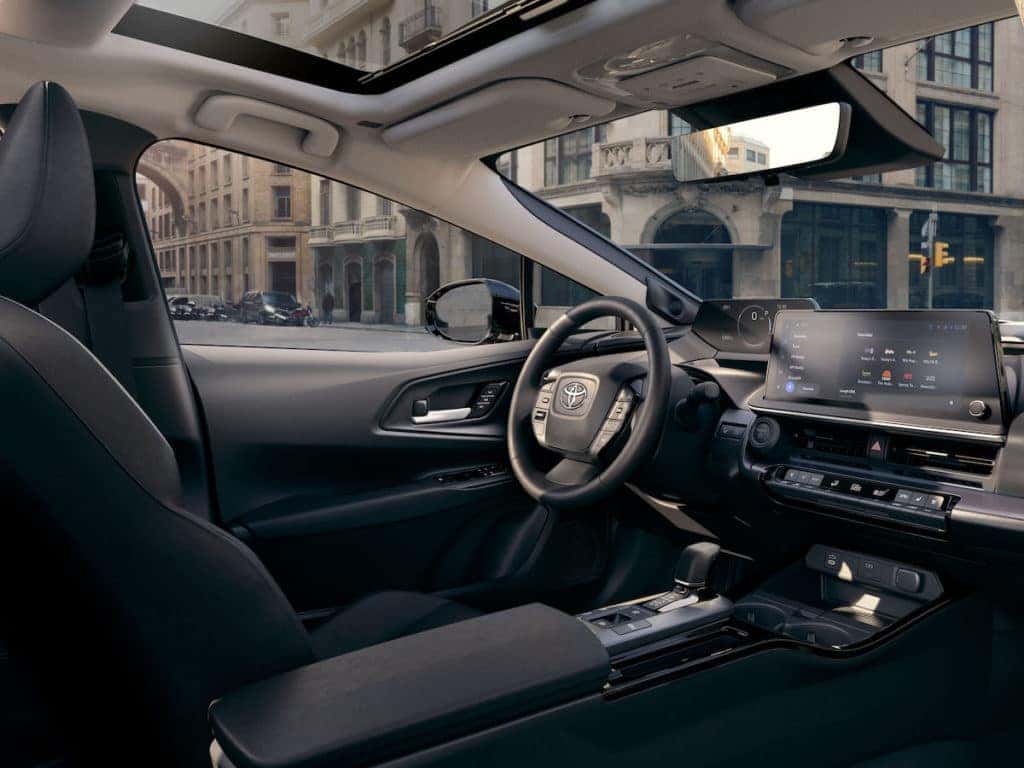 An electronic on-demand AWD system for better handling on slippery surfaces
194 horsepower and a 0-60 mph time of just 7.2 seconds on the FWD models and 7.0 seconds on the AWD model
LE, XLE, or Limited grades to choose from
Paint colors like Reservoir Blue, Guardian Gray, Cutting Edge, Supersonic Red, Black, or Wind Chill Pearl
A 12.3″ audio multimedia system with over-the-air updates, as well as features like Connected Service Service Drive Connect, Intelligent Assistant, Destination Assist with Points of Interest, Cloud-based Navigation, and more
Wifi Connect, wireless Apple CarPlay, and Android Auto, and HD Radio
Enhanced fuel efficiency – this new Toyota hybrid now gets 57 mpg combined, which makes it the most fuel-efficient Toyota Prius ever
How about the 2023 Toyota Prius Prime?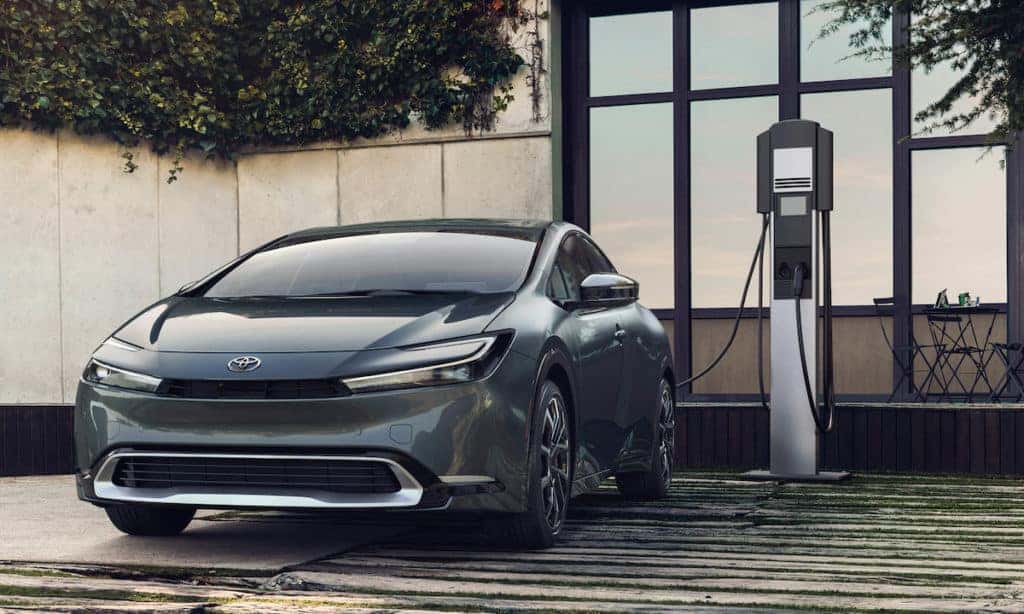 The Orlando Toyota Prius Prime is a plug-in hybrid, which sets it apart from its regular hybrid sibling. On this Toyota, you can plug it in to charge it and run on electric power alone OR fall back on hybrid power, which uses both electric and gasoline power. Here's what's new on the 2023 Toyota Prius Prime:
A larger lithium-ion battery that increases the EV (electric vehicle) range by 50%
A redesigned exterior that's sleeker and more aerodynamic than ever before
The new TNGA-C platform for a lower center of gravity, lighter curb weight, and more rigidity (all of which amount to much-improved handling)
A wider stance and lower driving position for the driver
An all-new solar roof – this one is awesome. It's an onboard charging system that uses roof-mounted panels to recharge the battery when the car is in park. The solar roof can deliver supplementary power to accessory functions (like A/C), and is concealed so you don't even see them on the roof of the car.
220 horsepower thanks to a new 2.0L engine coupled with the 5th generation hybrid powertrain (this is a 100 horsepower increase so we're impressed)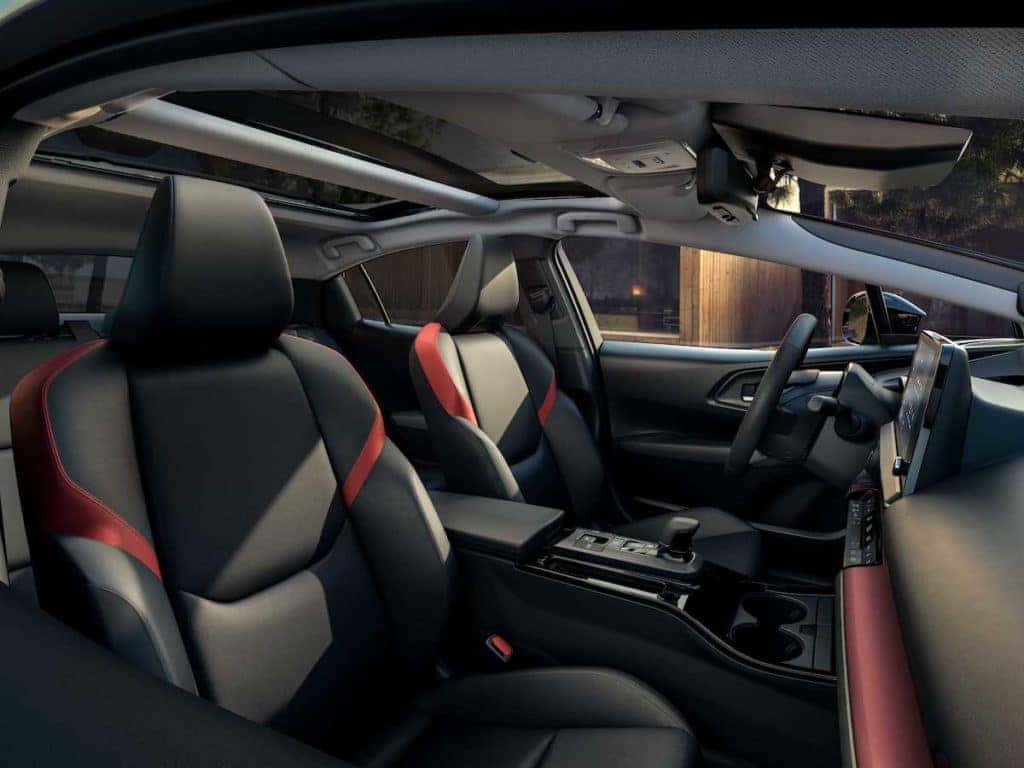 0-60 mph time of 6.6 seconds
SE, XSE, and XSE Premium grades
The same incredible technology updates as the 2023 Toyota Prius
The option of a JBL Premium Audio System with eight speakers
Advanced Park, which allows you to hands-free parallel park or back into a parking spot
Which one will you put in the driveway?
Have questions about the 2023 Toyota Prius or Toyota Prius Prime? Call us at Toyota of Orlando today. We're open until 10 pm at (407) 298-4500 and we're conveniently located just off I-4 near the MIllenia Mall at 3575 Vineland Road.