What should you do after you hit a parked car?
So you hit a parked car.
Most of us – if not all of us – have been there. Whether you nailed someone else's car because you were in a hurry or rolled gently into it because your attention slipped for a minute, it happens. Fender benders are almost inevitable when you drive, but in this scenario, it's a little bit different than if you were to get into a car accident with another moving vehicle. Our Orlando Toyota body shop experts are here with tips on how to handle this particular type of car accident – check it out.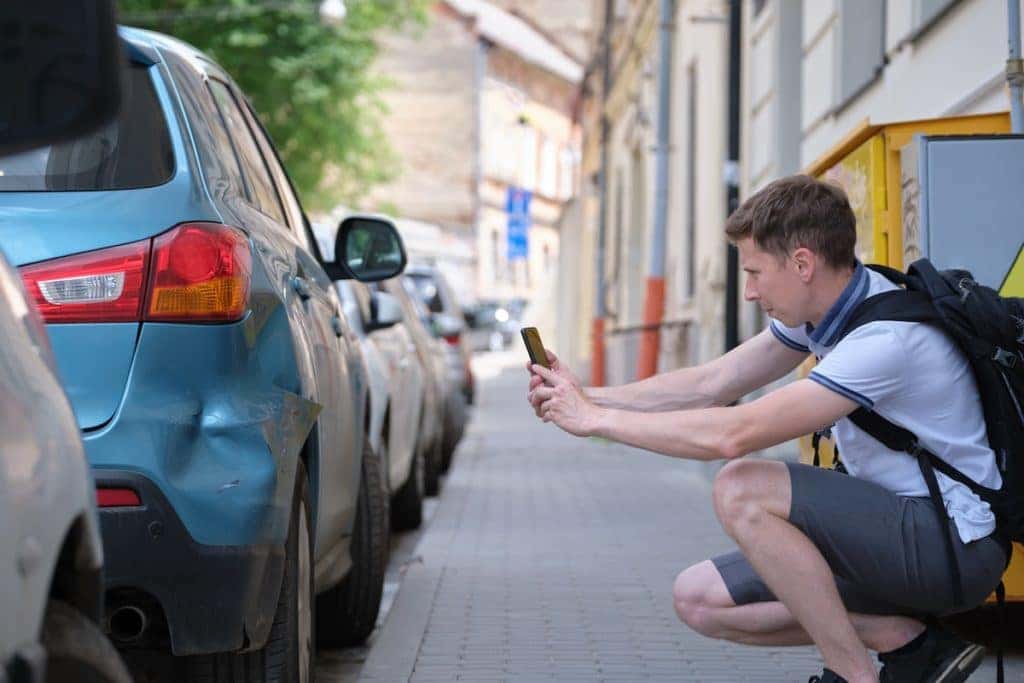 The four things to do after you hit a parked car
#1: Don't leave the scene of the accident even if the other car is empty. If you hit an empty parked car, do not – we repeat, do not – leave the scene of the car accident. Even if no one is injured, it will still be considered a hit and run, which is a major offense. It can result in jail time, losing your license or having it suspended, a big hike in your car insurance rates, and heavy fines. Plus, even if you think there weren't any witnesses, just keep in mind that cell phones and surveillance cameras are everywhere. Stick around and try to wait for the other driver to return to their car.
#2: Document everything. While you're waiting, make good use of your time and document the car accident. You'll want to write down all the details, including:
The make, model, color, and any distinguishing characteristics of the other car
The date, time, and exact location of the accident
What happened, in detail
The names and contact information of any witnesses to the accident
And on top of that, take pictures. You should photograph the damage to both your car AND the other car.
#3: Make sure you leave them a note. What happens if the other person just doesn't show? You can only wait so long, but you don't want to leave the scene of the car accident and get in trouble. In this scenario, it's best to leave a note for the other driver in a conspicuous place (like under a windshield wiper) and ensure that it's going to stay dry. Leave them information like your name and phone number, your insurance info, and a brief explanation of what happened so they can get in touch with you and discuss the next steps.
#4: Get your car insurance company involved. You hate to do it, but it's best to get your car insurance involved at this point. Your property damage liability clause should cover the damage to the other vehicle, while collision insurance coverage will cover your car. Trust us, even if you have to pay the deductible, it's still going to be cheaper than doing things out of pocket.
Toyota of Orlando can take care of your auto repairs after an accident
Have questions about what to do after hitting a parked car or need auto repairs? Either way, Toyota of Orlando has you covered. Call us today at (407) 298-0001 or stop by and see us! We're conveniently located just off I-4 near the Millenia Mall at 3575 Vineland Road.