What are the best Toyota cars in other countries?
Here in the US – and at Toyota of Orlando – we know which new Toyotas are our best-sellers. The cars we see the highest demand for include the Toyota Camry, Toyota Corolla, Toyota RAV4, Toyota Tacoma, and Toyota Highlander. However, not all of these models are available in other countries across the world, and even if they are they may not be the most popular option. Today we're skipping around the globe to see which are the best Toyota cars in other countries – buckle up!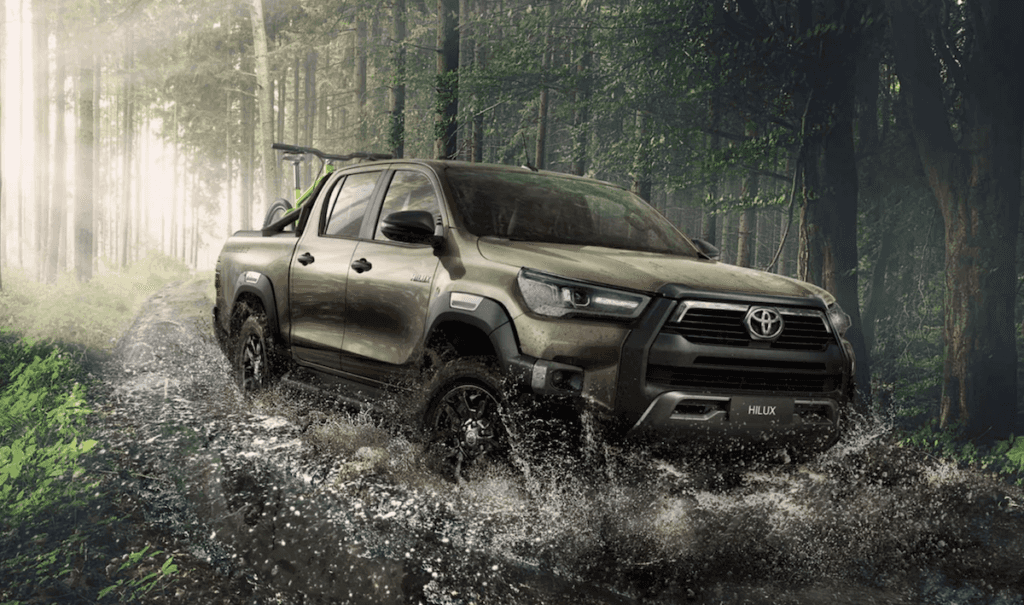 The best Toyota cars across the world
Europe: OK, we know Europe isn't a country, it's a continent. However, although it's made up of numerous individual countries, they all have at least one thing in common (besides really good cheese and chocolate) – they all like the Toyota Yaris. This sporty hatchback is a fan favorite and has been for all four generations of its life in Europe. It's Toyota's most successful and best-selling vehicle in Europe, and with the addition of the new GR hot hatch a few years ago it's only surged in popularity.
Mexico: In Mexico, the best Toyota cars boil down to just one: the Toyota Hilux. This versatile truck is super similar to the current Toyota Tacoma that you'll see at Toyota of Orlando but offers an even higher degree of durability (just ask the guys from Top Gear). The Toyota Hilux used to be for sale in the U.S. but was retired and is currently not in production stateside; however, it continues to be a much-loved favorite in other countries. In fact, it's considered to be one of the most popular and best Toyota cars in Latin America as a whole, especially in Mexico, Brazil, and Argentina.
Japan: Japan is where Toyota – quite literally – comes from, so it's pretty much expected that it has a whole list of the best Toyota cars to buy. The top contenders? The Toyota Yaris, Toyota Roomy, Toyota Corolla, and Toyota Alphard. The Yaris, as we know, is a sporty hatchback, while the Toyota Roomy is a seven-seater that's technically an SUV but looks more like a cross between an SUV and a van. The Corolla is a sleek sedan, and the Toyota Alphard is a futuristic-looking minivan. Toyota holds four of the top ten spots of the best cars in Japan… we're not surprised.
Australia: If you head down (under) to Australia, you'll find that Toyotas are pretty popular. The best Toyota cars in this Oceanic country are the Toyota Hilux (which is perfect for taking on the rugged outback), the Toyota Corolla, and the Toyota RAV4. As Australia is a mix of unexplored wilderness and highly populated urban areas, it needs a solid mix of vehicles, and Toyota delivers on all accounts.
Africa: Again, a continent and not a country, but despite being made of different individual countries, Africa as a whole prefers the Toyota Hilux (are you seeing a trend here?). This versatile and capable truck is perfect for taking on any type of terrain, which makes it perfect for the versatile landscapes on this continent. Additionally, the Toyota Corolla, Toyota Fortuner (a luxury SUV that reminds us of the Orlando Toyota Highlander), and the Toyota Hiace (a utilitarian van) are all popular options and are high up there on the best Toyota cars list in Africa.
Canada: Head north and you'll see that Toyota still has a strong foothold amongst our Canadian neighbors. Their first choice? The Toyota Corolla, followed by the Toyota Camry and Toyota Prius. All three offer efficient, safe, and reliable performances to our friends up north and further, the Corolla is only 333 units behind the #1 best-selling car in Canada, the Honda Civic. Sounds like it's time to close the gap!
See the best Toyota cars in the U.S. at Toyota of Orlando
Have questions or want to explore the best Toyota cars in America? We've got you. Visit Toyota of Orlando today at 3575 Vineland Road, just off I-4 near the Millenia Mall. You can also see all of our inventory online or call us at (407) 298-4500. We're open until 10pm!