Troubleshoot your car's suspension with these 6 tips
Are you having problems with your car's suspension? You may not even know if you are – unless you're well-versed in car maintenance, it can be tricky to tell what's wrong with your car besides the immediate symptoms. Toyota of Orlando is here to tell you a bit more about this very important car part and also teach you how to troubleshoot it. Check out these tips straight from our auto service specialists!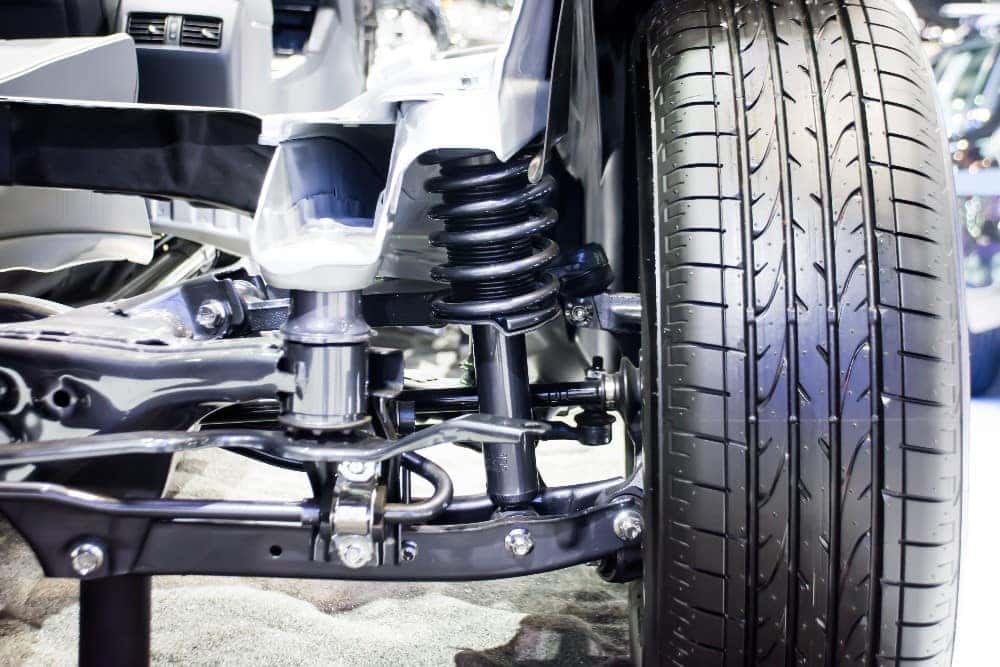 Why is suspension so important to performance?
First, let's talk about what your car's suspension actually is. Suspension is a system in your vehicle that allows you to have a smooth and comfortable ride. It also enables you to steer your wheels and maneuver your car, and plays a heavy hand when it comes to braking. Obviously, it's an integral part of your car's performance and when it's not working as it should, it can have some pretty serious effects.
There are five main types of suspension – MacPherson Strut, Double Wishbone, Trailing Arm, Leading Arm, and Swing Axle. The most common is MacPherson Strut, followed closely by Double Wishbone. There are also high performance suspensions available if you own a car that's decked out for the track or a truck that has to do some heavy lifting.
Let our Orlando auto service techs help you maintain this important part
How do you maintain your car's suspension? Easy – just bring it in for routine car maintenance at Toyota of Orlando. Our techs will alert you when you're due for maintenance for this part, but they'll also conduct a multi-point inspection whenever you visit us so if they see any problems developing, they can quickly nip them in the bud before they get costly or complex.
Now let's talk troubleshooting. Here are some common signs you may be facing a suspension problem in your ride:
Your car is pulling to one side – if you take your hands off the wheel, your car drifts to one side of the road of its own volition.
You notice that steering your car is more difficult than it usually is.
You feel less comfortable in your car – it seems to be riding rougher than usual. You may notice bumps and holes more if there's a problem with your suspension, too.
You notice the steering wheel vibrating or shuddering when your car is in motion.
You hear noises when you make a turn. These noises may be knocking, clunking, or squealing, and all can indicate an issue.
You feel like your steering is "looser" than normal – you have to turn the wheel further to achieve the same turn as before.
Think you may need to have your car inspected? We can help. Our Toyota Service Center is open seven days a week with the longest service hours in Central Florida – and we're conveniently located just off I-4 near the Millenia Mall at 3575 Vineland Road. Call to set up an appointment today, and don't forget about about our money-saving service specials! We're waiting at (407) 298-0001.