Best In-car User Experience: Toyota's North American Multimedia System Debut
This week the anticipated change of the next generation multimedia system for Orlando Toyotas has been announced. In the works since 2018, we can expect the previous multimedia system to get an extreme upgrade. Toyota brought together all different teams to create the best new system, from electrical engineering to software development and business planning.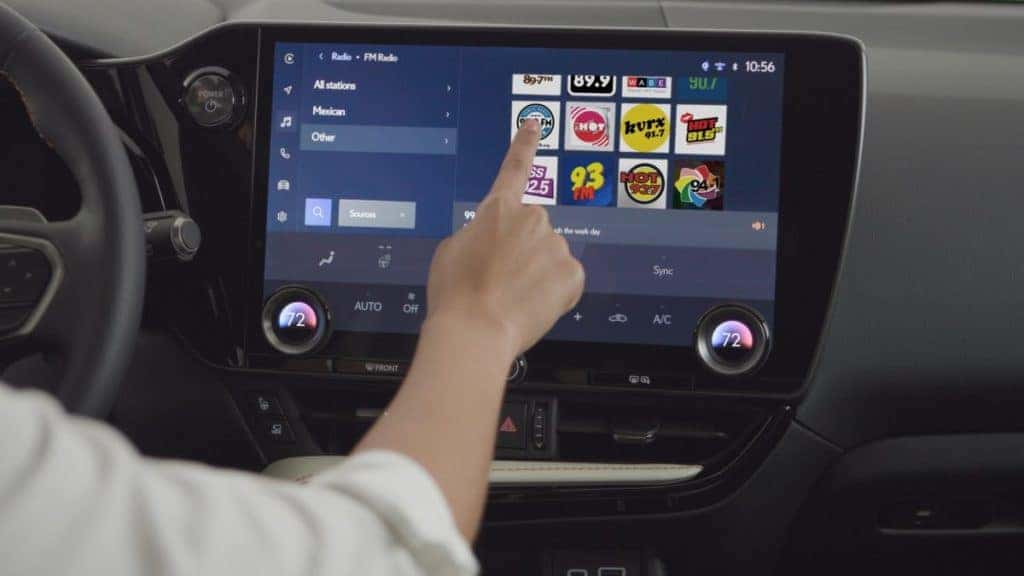 Toyota created a system that blended previously scattered features into one advanced function making the user experience better than it's ever been. 
Developed in North America, the unveiling of this new multimedia solution delivers an in-car user experience like never before being offered across our Orlando Toyota vehicle line-up – regardless of screen size or model grade. You can expect these features: Human Machine Interface (HMI), Virtual Assistant (VA), Enhanced Navigation, User Profiles, Digital Key, Over the Air (OTA), Safety Connect, and Service Connect.
Let's get into the features.
Larger screen option 
A larger screen will visually change appearance in your Orlando Toyota from only an 8-inch screen to up to 14 inches, with processing power five times higher, making it faster and more responsive. 
Human Machine Interface (HMI) 
This feature remarkably enhanced user interaction through sight, touch, and voice due to its graphical user interface (GUI) design which features a voice interface and a uniquely North American animation. One can expect this to deliver a unified experience that does such with ease and the benefit of balancing accessibility needs. Additionally, the voice interface uses advanced graphics to distinguish between listening and processing states, and the appearance matches the new and improved capability of cloud processing. This new system will include a standard wireless Apple CarPlay® and Android Auto™ compatibility. Enjoy the selection of your favorite music genre with an improved audio HMI. 
Virtual Assistant (VA)
This new feature intends to be the primary way occupants interact with the latest Orlando Toyota multimedia system and enable a voice-first application. It combines a hybrid developed structure of in-house Toyota Connected engineered machine learning with a cloud-based platform featuring up-to-date content. As a result, VA aims to provide a natural and easy-to-use interaction for vehicle occupants. 
Dual-microphones

Enhanced noise-cancellation

Speaker location and seat detection capabilities

The approach allows front-seat occupants an expanded and interactive functionality to access navigation, media, phone, and select vehicle settings
Enhanced Navigation 
This updated navigation system allows drivers and passengers to use the voice-activated commands or touchscreen to search at their fingertips for directions, exploring local businesses, using Google points of interest (POI) data. This navigation is also available to passengers with or without a network connection, with offline mode designed to detect when the vehicle is near or entering an area with low connectivity and download applicable maps and services in advance.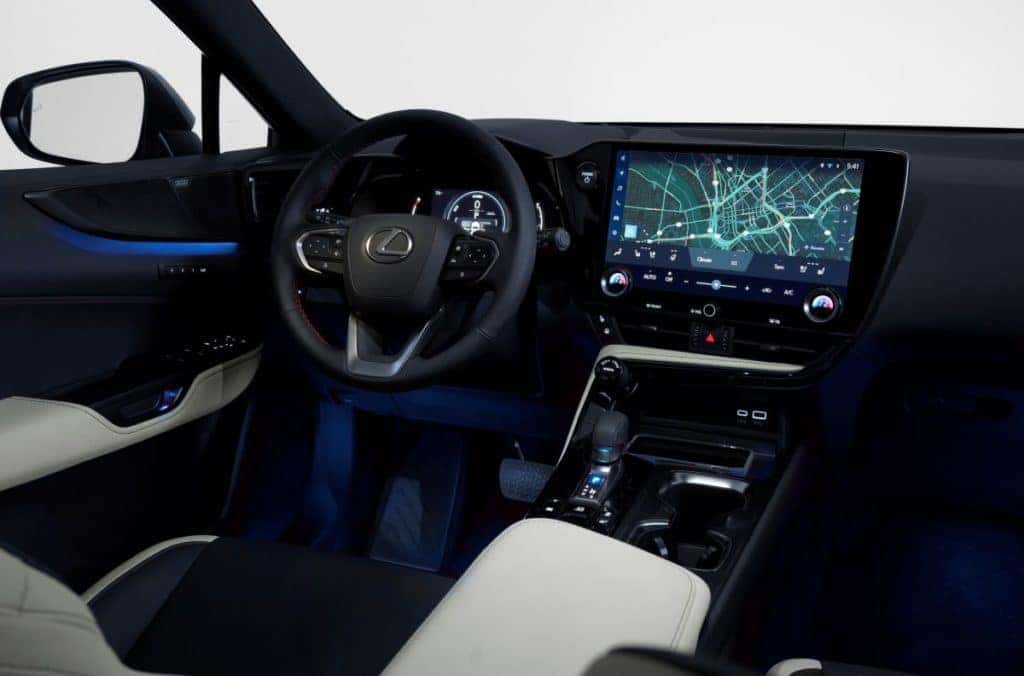 User Profiles
Set your personalized profile across all vehicles through the new profile system stored in the cloud. It is portable from vehicle to vehicle with access to Bluetooth handheld devices such as smartphones or tablets, smart keys, or manual login to access their profile. 
Digital Key
Download the Toyota or Lexus app to avoid the frustrations that come with locking your keys in your car. Owners will be able to lock/unlock and start/stop their vehicle motor with digital access, with sharing capabilities of up to seven different guest users at one time. 
Over the Air (OTA)
These cloud-based upgrades enable in-vehicle software in real-time by adopting agile development processes and Over the Air (OTA) program updates. 
Safety Connect
Drivers and passengers will be connected to a 24/7 emergency response agent immediately who can quickly request dispatch of emergency services to a vehicle's exact location or assist authorities in locating a stolen vehicle. 
Service Connect
This subscription-based option will allow owners to maintain their vehicle through the smartphone App, receiving personalized maintenance updates, vehicle health reports, and maintenance reminders. 
While we can expect this new system sometime soon, we aren't sure exactly when, but follow us on social media to stay tuned for updates on that latest Toyota of Orlando news @ToyotaofOrlando 
Curious just how much better it could get? Test drive an Orlando Toyota vehicle today! 
Come into our store open seven days a week just off I-4 across from the Millenia Mall, or give us a call to schedule a test drive at (407) 298-4500.