Toyota TJ Cruiser going into production this spring
Toyota is renowned for thinking outside of the box and if there was ever a vehicle that fits that bill, it would be the new Toyota TJ cruiser. This cool concept car was introduced to the public a few years ago and its unique shape and incredibly utilitarian features stood out from the current run of SUVs, minivans, and wagons. And we just got news – it's officially moving from the concept stage into production this year.
Toyota TJ Cruiser will hit the Japanese market in 2020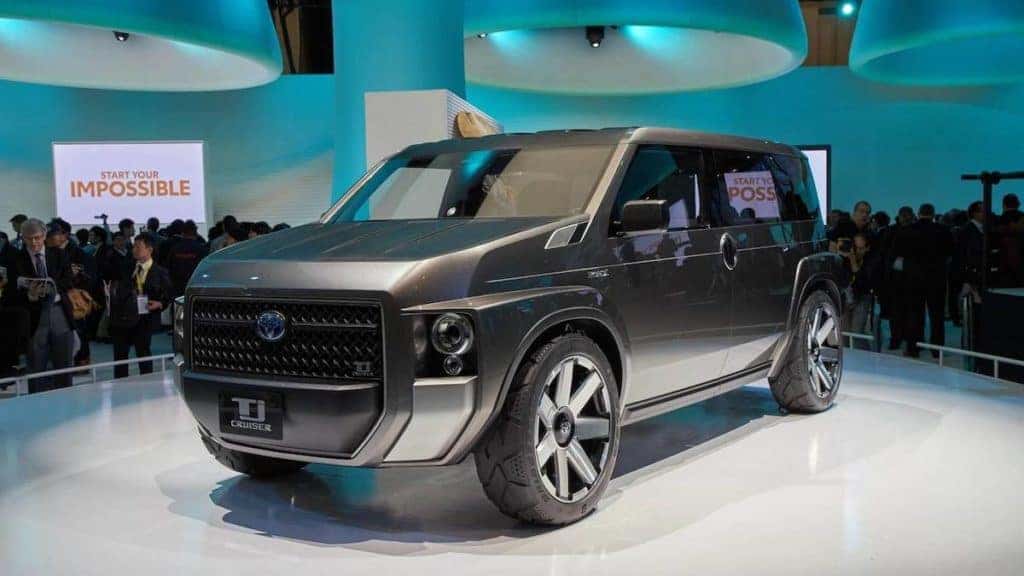 The Toyota TJ Cruiser won't be in production in America, unfortunately – at least not for now. For the time being the only way you'll be able to get your hands on this ultra-versatile SUV is to buy it in Japan and have it imported. However, we do have the details when it comes to this interesting new concept-turned-production car. Check it out:
The "TJ" in TJ Cruiser is an abbreviation for "tool" and "joy" – it's a play off of the fact that this versatile new ride is both utilitarian AND fun to drive.
The Toyota TJ Cruiser was first introduced as a concept car back in 2017 at the Tokyo Motor Show and has since been compared to the once-famous Honda Element.
This adaptable vehicle is a sort of hybrid between an SUV, wagon, and minivan, meaning it's super spacious in terms of both passenger capacity and cargo capacity.
It features rear sliding doors that are wider than usual as well as fold-flat seats – even the front passenger's seat will fold down to make more cargo space. Additionally, the cargo hatch is large to accommodate getting bigger items into the back. Rumor has it that this interesting ride will feature three rows of seats as well.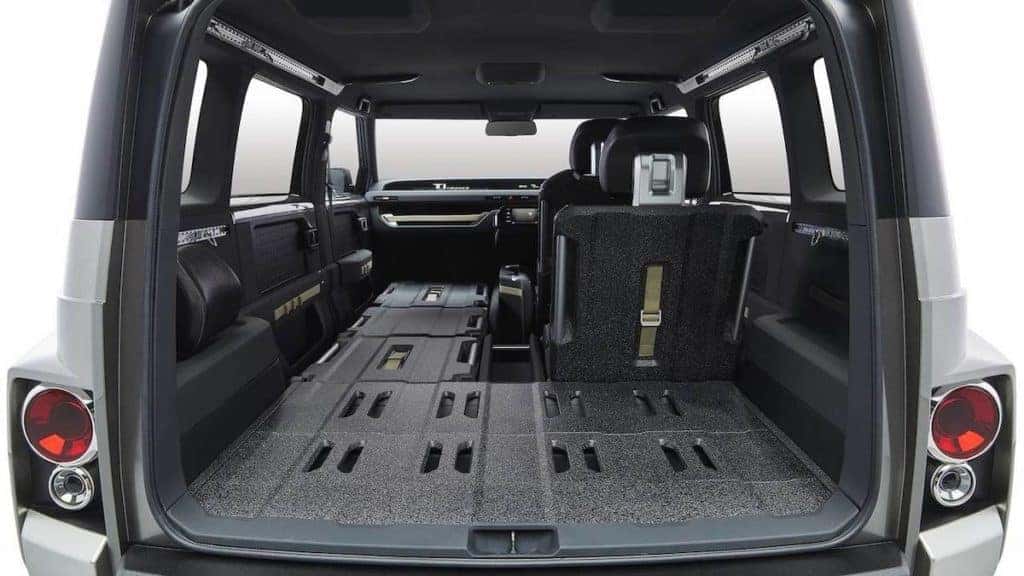 The concept vehicle featured 20″ wheels with large tires and scratch- and dirt-resistant body panels, but we're not sure if those will actually make it onto the production vehicle (although it would be pretty cool if they did).
We also aren't sure if the concept design will carry over to production. The Toyota TJ Cruiser concept is incredibly boxy and futuristic-looking, but that may not translate into the general market.
It's been speculated that this new Toyota will feature a hybrid engine, likely in a 1.8L or 2.5L configuration. However, some people think it'll also be up for grabs in a non-hybrid model with available all-wheel drive (similar to the current Orlando Toyota RAV4).
Production will likely begin in May of 2020 – the TJ Cruiser was actually supposed to go into production in October of 2019 but faced minor delays.
That's all we know so far, but it looks like this interesting concept could translate into a funky but efficient new Toyota option. And there's always a chance it could be shifted to the US market, especially if it performs well in the Japanese market… so keep your fingers crossed!
Test drive a new Toyota at Toyota of Orlando today
We'll keep you posted on updates surrounding the TJ Cruiser (we're especially excited to see what the final product looks like). In the meantime, come test drive any and all of our new Orlando Toyota options! You can find us open seven days a week at 3575 Vineland Road, just off I-4 across from the Millenia Mall.