Toyota made the Prius a rally car. Who woulda thought?
When you think of the new Toyota Prius, the last thing that probably comes to mind is speed. After all, it was built to be green and efficient but certainly not to hit the track… until now, that is. Did you know that Toyota has a new Toyota Prius rally car? Toyota of Orlando has the details on this interesting variation of the popular hybrid.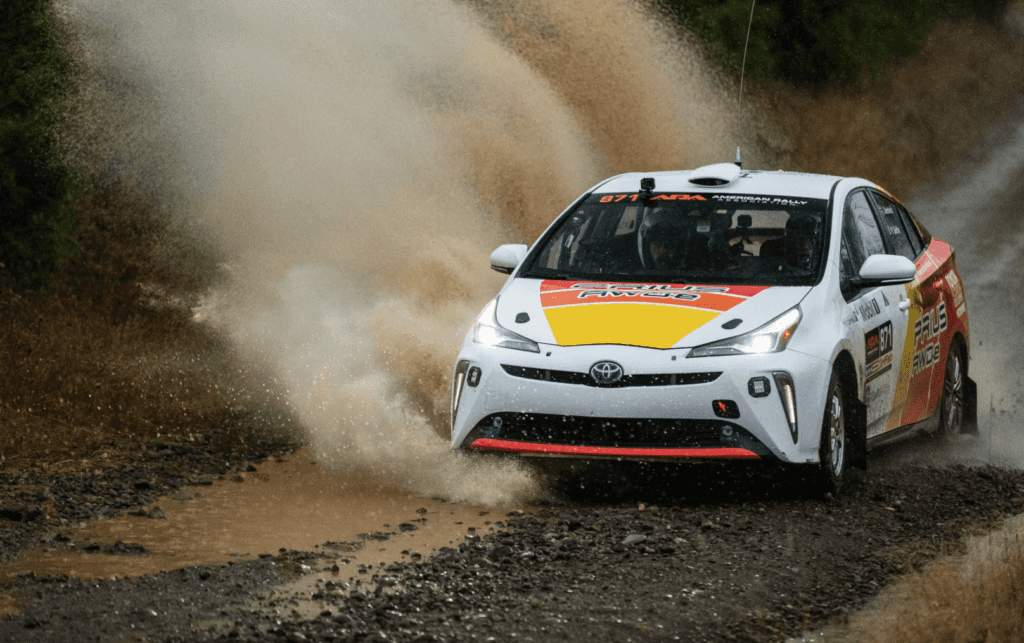 What makes this hybrid car rally-ready?
As noted, the Orlando Toyota Prius was developed for one main purpose – to offer a clean and fuel-efficient way for drivers to hit the road. Performance is important in respect to eco-friendliness, but this hybrid isn't exactly track-ready. Toyota turned that notion on its head with this new rally car model, and here are some of the details we've gleaned so far.
It's a 2020 Toyota Prius and believe it or not, it's already started participating in American rally car races (and doing well, we must say). However, it's just been racing in the exhibition class because no one is really sure how to classify it.
The interior has been stripped of anything unnecessary to make it as light as possible, and the glass windows have been replaced with Plexiglass. There's also a roll cage and racing seats with six-point harnesses to keep the driver and passenger safely in place, as well as a roof-mounted scoop to pull cold air in since the A/C is no more.
Not much is left in terms of the dash – where tons of features and gadgets once sat now lies just a gauge cluster and transmission controls (so don't expect to be able to fire up Apple CarPlay or anything).
This new Toyota rally car has 15″ wheels (the standard size for rally cars) and Cooper rally tires that measure 195/65R15.
A lot of parts were borrowed since there's never been a rally-version of this new Toyota hybrid before. Suspension parts were borrowed from the RAV4 TRD model, and front springs came from a Toyota Camry while rear springs came from a Toyota Avalon.
This new hybrid rally car has a 1.8L Atkinson-cycle inline-4 gas engine and a permanent-magnet synchronous AC electric motor, which means you get electronic all-wheel drive. However, it still gets 51/47 mpg and 121 horsepower just like the original model.
A new vinyl wrap helped to get this Orlando Toyota rally-ready and more LED lighting has been added to the exterior to amp up visibility AND make it look a whole lot cooler.
Test drive an Orlando Toyota Prius today
We'll likely never (and we say that with complete confidence) see this rally-ready Toyota Prius at Toyota of Orlando. That doesn't mean you can't get your hands on the original, though! Check out what the lean, green, hybrid machine has to offer you today. Swing by and see it in person at 3575 Vineland Road, or give us a call for more info and to schedule a test drive! (407) 298-4500