Toyota introduces new compact SUV in Europe
Toyota is renowned globally for having a wide variety of drive time options. We make trucks, sedans, SUVs, hybrids, minivans, hatchbacks, coupes, sports cars, and more, giving our drivers a vast array of choices when it comes to finding the perfect new car. And one more is being added to the lineup – it was just announced that an all-new Toyota SUV is hitting the market in Europe, and Toyota of Orlando has the details.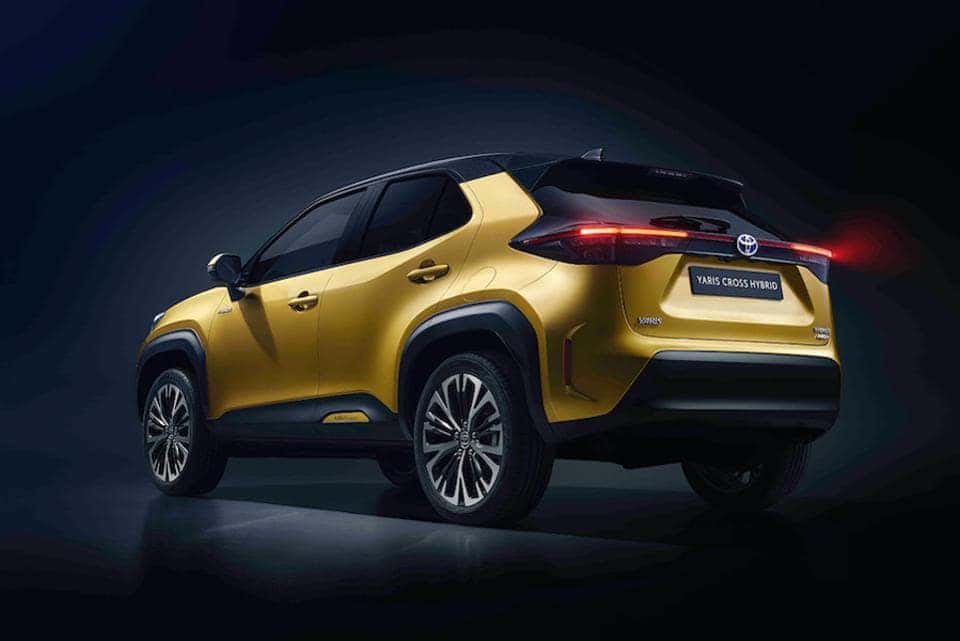 Meet the 2022 Toyota Yaris Cross
Get ready to meet the new 2022 Toyota Yaris Cross… if you live in Europe, that is. This compact SUV won't be available stateside, but it's still a pretty cool vehicle that we'd like to get behind the wheel of. Here are some of the details we've gathered so far!
This new Toyota crossover was supposed to be unveiled to the public at the Geneva Motor Show back in the beginning of March, but that show was postponed due to COVID-19. Toyota decided to reveal the Toyota Yaris Cross on their website last week instead to give consumers a sneak preview.
The 2022 Toyota Yaris Cross will have the same wheelbase as the Toyota Yaris, but is more spacious thanks to a taller height, more interior space, and longer overhangs. This new Toyota also showcases the new TNGA platform.
Should you choose to get behind the wheel, this Toyota SUV will also offer a hybrid engine option, as well as either front-wheel or all-wheel drive. It'll have a 1.5L 3-cylinder engine under the hood and drivers will be able to choose between a 6-speed manual or CVT transmission.
In terms of looks, this new Toyota reminds us of the Orlando Toyota C-HR. The original Toyota Yaris is sporty, compact, and fun, but this Toyota SUV showcases a sleeker and more sophisticated look. It's more angular and aggressive, packing features like a 2-color paint scheme, edgy new headlights, brand-new taillights, and black wheel arch surrounds.
The interior is more spacious than the Orlando Toyota Yaris, but has a similar feel in terms of design. It also offers touchscreen audio and will have both Apple CarPlay and Android Auto to keep you connected at all times.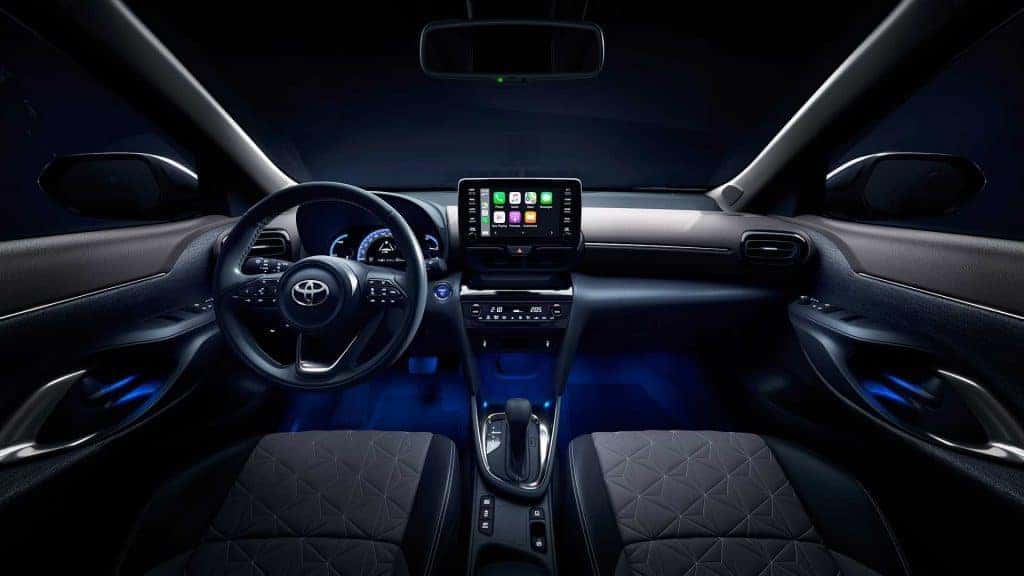 While we won't be seeing the 2022 Toyota Yaris Cross at Toyota of Orlando anytime soon, it's been announced that the SUV will be up for grabs in Japan this fall (2020) while Europe will see it sometime in the middle of 2021.
Test drive the 2020 Toyota C-HR today at Toyota of Orlando
We're bummed we won't see the 2022 Toyota Yaris Cross arriving at our Orlando Toyota dealership anytime soon, but then we remembered – we have the Toyota C-HR. It's our sleek, stylish, and one-of-a-kind compact SUV, and you can get behind the wheel of it today! Just give us a call to set up a test drive. Toyota of Orlando is open seven days a week at (407) 298-4500, and we're conveniently located just off I-4 across from the Millenia Mall.