Toyota 2000GT to get new parts this year
Toyota has quite the heritage when it comes to sports cars with options like the Toyota Celica, Toyota Supra, Toyota 86, and a few other select models. And they've been busy offering new options to the market, too, with the introduction of the Toyota 86 (formerly known as the Scion FR-S) and the resurrection of the Toyota Supra. Additionally, the sporty Toyota Corolla hot hatch will also be hitting the market at some point in the near future, giving drivers who want a bit of an edge in their drive time tons of solutions to choose from.
Do you remember the Toyota 2000GT?
However, that's not all – Toyota is introducing a whole new element to their sports car game by creating new parts for the iconic Toyota 2000GT sports car. Toyota of Orlando has the scoop!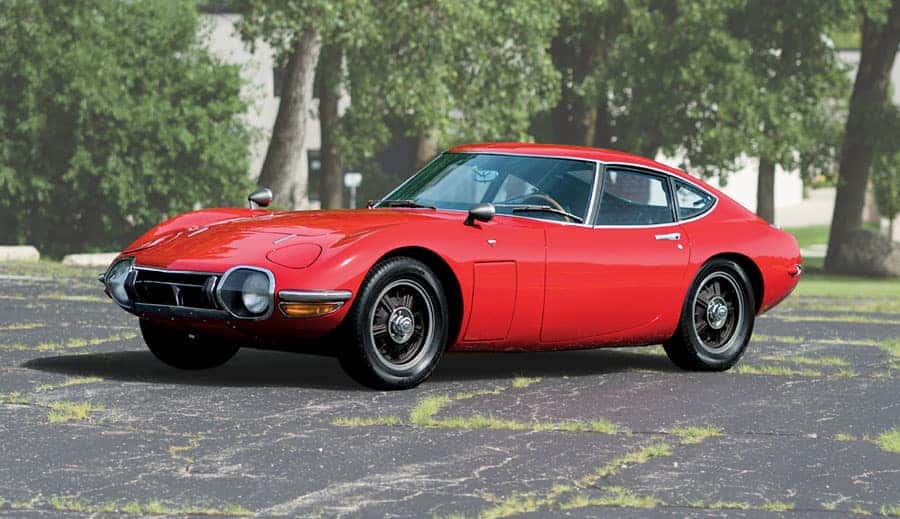 The Toyota 2000GT was a limited-production sports car (only 337 were produced) that came onto the market in 1967 and sadly, left it in 1970. This sleek two-seater sports car was a beauty and boasted rear-wheel drive, a hardtop, and Gran Turismo design elements (think flowing lines, pop-up headlights, and an extremely low stance). It was instantly popular because of its eye-catching design and exciting performance – this fan-favorite had a longitudinally-mounted 2.0L straight 6 engine under the hood and could achieve speeds of up to 135 mph. It was a manual transmission and disc brakes, which made it even more exciting to drive, and actually set several speed and endurance records at the time AND came in third place at the Fuji 100o Kilometres race in 1967. An open-top version was even created for a James Bond movie (You Only Live Twice) – does it get much cooler than that?
You'll soon be able to buy classic car parts at Toyota of Orlando
However, all good things much come to an end and thus, the Toyota 2000GT was retired in 1970 and unfortunately, never made it back into production. However, Toyota is about to SORT OF make amends for that egregious offense – starting this year, they'll begin to introduce parts for this classic sports car onto the market.
If you don't already own a Toyota 2000GT, then you're kind of out of luck (sorry, but you can come test drive a Toyota Supra or Toyota 86 at Toyota of Orlando anyway!). However, if you're the proud owner of this iconic Toyota, then good news! A line of new spare parts (parts that are no longer available)  is currently being created and manufactured for this vehicle, with orders opening up on August 1, 2020. You'll be able to get information about ordering parts on the TGR website and the best news? They'll be available at Toyota of Orlando and other Toyota dealers for purchase!
Have questions? Want to test drive the new Orlando Toyota 86 or take a peek at the Toyota Supra? Need car parts for any other vehicle? We've got you covered on all accounts. Call Toyota of Orlando today at (407) 298-4500 or stop by and see us at 3575 Vineland Road!