This week's Toyota news
Here at Toyota of Orlando, things are busy. We've got 2020 models on the lot waiting to be test driven, our Payment Reduction Event has been continued into the month of February, and the new Toyota Supra is a fixed attraction on the floor. However, there's a lot going on outside of our dealership in the world of Toyota. Check out some of the latest news stories – we're breaking down the basics to make it a quick read for you.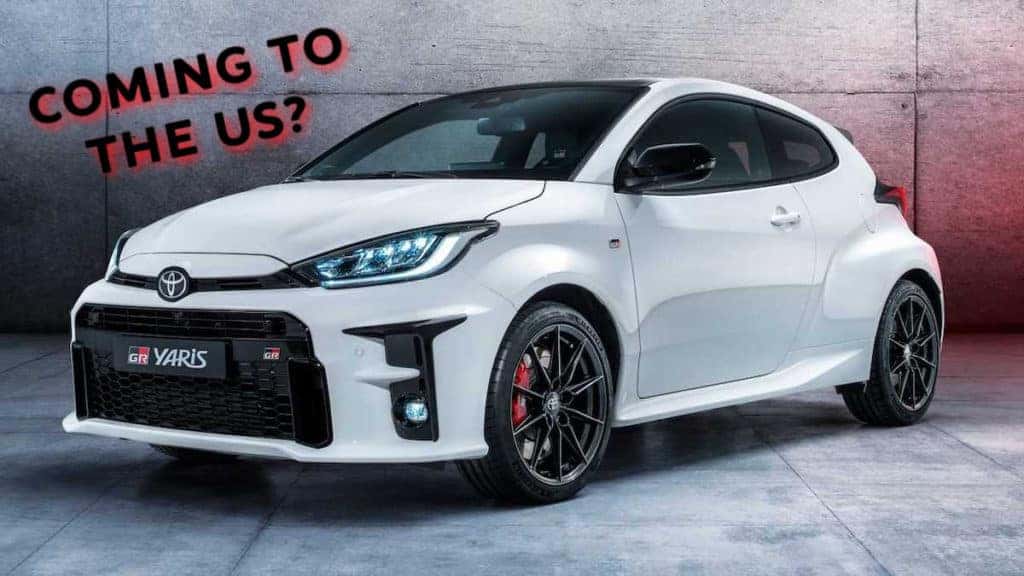 The Toyota GR Yaris *MIGHT* come to the US
People have been pretty excited about the sporty new Toyota GR Yaris, which sports an inline-3 engine that gets 268 horsepower. This small-but-mighty hatchback has been available exclusively in Japan and Europe… up until now. Toyota recently retweeted a post from Jalopnik (a website that reviews all things automotive) that asked "Does the North American market need another hot hatch? Let us know what you think!" Does the retweet mean that Toyota is seriously considering importing the new GR Yaris to the US? We can dream…
Toyota works with Panasonic on a new battery 
Toyota is well-known in the realm of green cars for its innovative hybrid and electric vehicle technology. Now they're upping the ante by pairing up with Panasonic to work on a new EV battery that can be utilized in both hybrid and electric cars. Said battery will be a prismatic lithium-ion battery, which is easier for automakers to connect in cars and also offers a safe and cost-effective option.
2020 Highlander saves the day at the Super Bowl 
The new 2020 Toyota Highlander is back and hotter than ever with a striking redesign, but it also got to play the hero in a dynamic ad with Cobie Smulders for this year's Super Bowl. In the 60 second spot the Orlando Toyota Highlander rescues people left behind in several disastrous scenarios – you know, because it's so roomy and comfortable inside. Check it out:
Toyota's flying cars are coming to fruition 
Flying cars are coming – you heard right. It may seem like an early April Fool's Joke, but Toyota recently invested $394 million into Joby Aviation. The aerospace company will lend the automotive giant engineering expertise, specifically in the areas of commercial EV vertical take-off and landing vehicles (i.e., flying electric cars). Move over, Marty McFly.
A new accelerator safety feature is in the works
Just like it's known for expertise in the world of green cars, Toyota is also renowned on a global scale for its innovative research into automotive safety for both drivers and pedestrians. A new feature is in the works – accelerator suppression function. This advanced safety tech will process data to determine whether or not the driver is purposefully pressing the accelerator. If the acceleration is deemed to be a mistake, the car will ignore the input and continue at its previous rate of speed.