The latest Toyota news: Week of August 23, 2021
It's another week of Toyota news, and Toyota of Orlando is here with the latest updates about our make and the automotive industry in general. Check it out!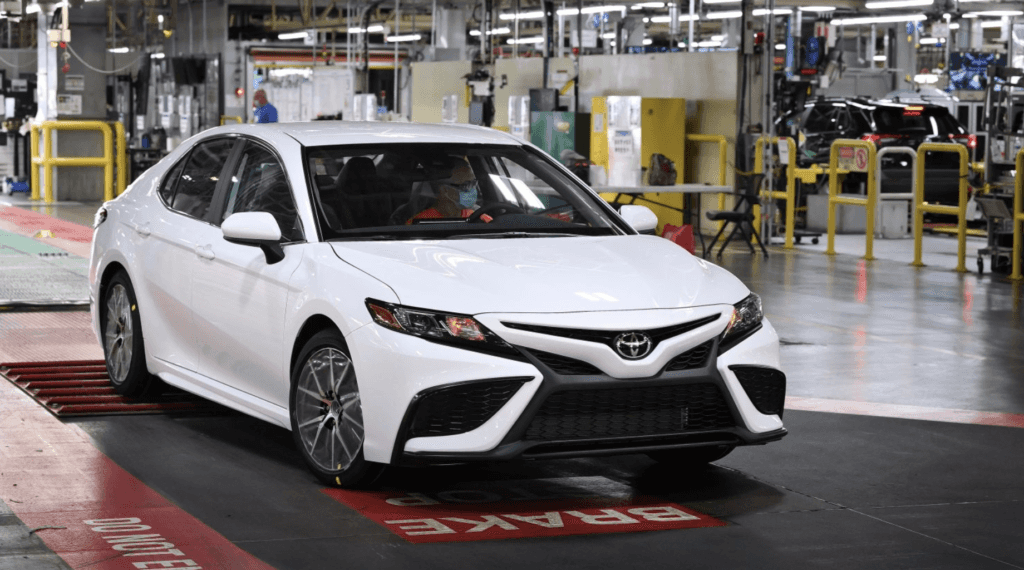 The latest Toyota news for this week
10 million Toyota Camrys have hit the road
We always knew the Toyota Camry was a winner – this Orlando Toyota is one of the most popular cars on the lot for its classic and sleek style, reliable performance, and top technology. We're not the only ones that think so, though – Toyota has officially produced its 10 millionth Camry. The white 2021 Toyota Camry SE rolled off the line at the Georgetown, Kentucky plant, and not only did it mark the 10 millionth new Toyota Camry ever made, but it also marked the 35th year of operation for this US Toyota plant. We're excited about both, and if you want to celebrate by getting behind the wheel of an Orlando Toyota Camry, you know where to look!
2022 Toyota 4Runner debuts new green paint
We're big fans of the Toyota 4Runner here at Toyota of Orlando. It's rough, tough, and off-road-ready, but still possesses the sleek style, up-to-the-minute tech, and incredible safety features that you need to make it a daily driver. That's why we're even more excited that a hot new paint color is being introduced to the mix in 2022! Lime Rush will bring a bright pop of green to the TRD Pro lineup (not to be confused with Electric Lime Metallic, which is a different hue being offered on the 2022 Toyota Tacoma). You'll also be able to pick up this Orlando Toyota SUV in Super White, Midnight Black Metallic, and Magnetic Gray Metallic.
Redarc customizes Toyota Tacoma into an off-road camper
The Orlando Toyota Tacoma is up for everything and anything off the pavement, but it just got taken to a whole new level by Redarc, an Australian company that's making this new Toyota truck its first North American "ultimate overland adventure vehicle". This specially designed new Toyota truck will feature a camping platform with a custom alloy canopy, two dual-battery power systems, rooftop solar panels, and more. Basically, no matter where adventure takes you, you'll still have power and a dry place to sleep when you find it.
Toyota wins 24 Hours of Le Mans (again)
We're not surprised, but we're happy to report that Toyota has once again won the 24 Hours of Le Mans race (for the 4th consecutive time). Hitting the track was the new GR010 Hybrid race car, which was piloted by drivers Mike Conway, Kamui Kobayashi, and José María López.
Follow Toyota of Orlando for more updates!
Want more Toyota news updates? Follow us on social media OR give us a call! Toyota of Orlando is open seven days a week at (407) 298-4500.