The latest Toyota news for September
September is in full swing and a new round of Toyota news has arrived with the onslaught of pumpkin-spiced everything. Check out the latest updates – our Orlando Toyota dealership has the scoop.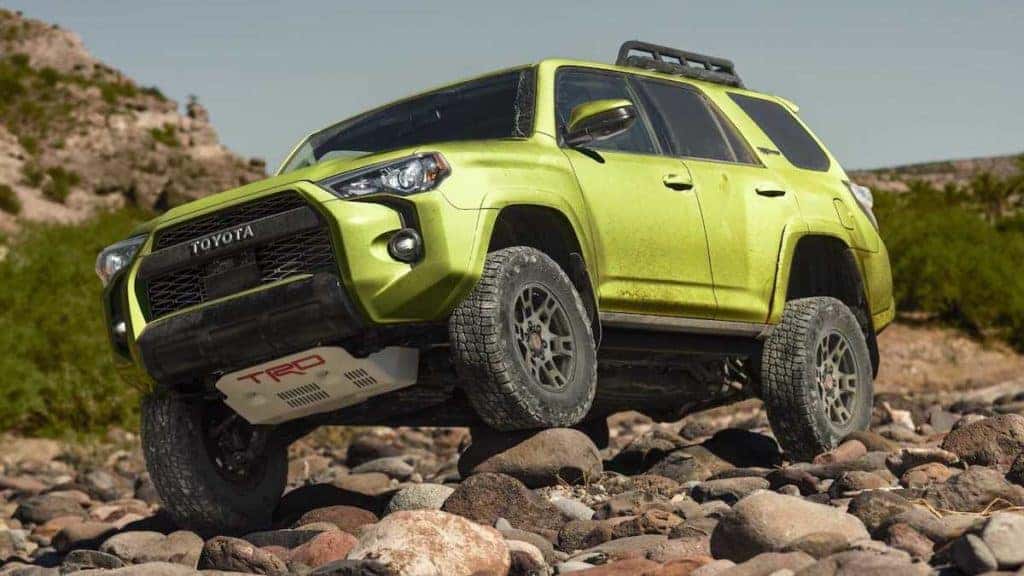 Will the 2023 Toyota Sequoia follow in the Tundra's footsteps? 
The automotive world has been abuzz with rumors surrounding the new 2022 Toyota Tundra. So far we know that it's completely redesigned inside and out and is swapping its 5.7L V8 engine for a more efficient twin-turbo V6, and could likely offer a hybrid model as well. However, no one has really taken the time to consider what this engine update could mean for other models that shared that same 5.7L V8, like the Orlando Toyota Sequoia. Now speculators are thinking that the 2023 Toyota Sequoia might mimic the new Tundra and be completely redesigned as well as sport the new, more efficient V6 engine. Only time will tell!
2022 Toyota Corolla Cross officially for sale 
The new 2022 Toyota Corolla Cross – a sporty crossover recently unveiled – is headed to an Orlando Toyota dealership near you. If you're in the market for a small SUV that's fuel-efficient, sporty, decked out with the latest technology, and full of safety features, this is it. It should be arriving at Toyota of Orlando soon, and you can follow us on social media for updates OR call and let our internet sales team know you're interested so they can contact you once it officially hits our lot.
2022 Toyota Land Cruiser drivers have a long wait ahead 
If you live overseas and were planning on putting a new Toyota Land Cruiser in your garage, you may have a wait ahead of you. Like, a long wait. Rumor has it that the high demand for this redesigned Toyota SUV (Toyota has received over 20,000 orders so far) combined with the chip shortage is resulting in up to a four-year wait for delivery. It'll be worth it, but dang.
Toyota to invest $13.6 billion in new EV batteries 
Toyota has always been committed to clean performance (they did introduce the first major hybrid to the market, after all). They're taking it a step further, though, vowing to invest $13.6 billion into batteries and battery production to work toward their goal of carbon neutrality. They want to both improve the quality of the batteries as well as make the production more flexible (and increase it by 50%), resulting in a reduction of battery costs of up to 30%. This will make EVs and hybrids more affordable and more readily available to consumers.
2022 Toyota 4Runner TRD Sport coming to market soon 
An all-new trim of the 2022 Toyota 4Runner is coming to market soon – get ready for the TRD Sport to arrive at Toyota of Orlando! Rocking a new bright green paint color – Lime Rush – as well as new safety technology and enhanced performance capabilities (like X-REAS suspension and 4WD), it's ready to take on anything on OR off the pavement and look good doing it.
Want more Toyota news updates? Either follow us on social media OR call us at (407) 298-4500. Toyota of Orlando is open seven days a week and we're conveniently located at 3575 Vineland Road, just off I-4 near the Millenia Mall.