The 2020 Toyota Supra, 9 ways
Just when you thought the 2020 Toyota Supra couldn't get any cooler… it does. The 2019 SEMA show is taking place in Las Vegas right now, and in honor of the occasion the Orlando Toyota Supra got modified in a big way – in nine different ways, to be exact. Toyota of Orlando has the scoop on these incredible concept cars and what they have to offer (and we've got our fingers crossed that at least a few of them make it to the lot).
GR Supra Heritage Edition: This Orlando Toyota sports car is a seamless blend of the current model and aspects of the exceptionally popular 1990's model – talk about a throwback. New headlights, taillights, and an oversized rear spoiler were added, as well as Brembo brakes, 19″ HRE wheels, metallic red paint, an aluminum rear diffuser, a suspension lowered by 3″.

GR Supra Hyperboost Edition: This particular model of the popular sports car boasts a custom turbo kit that punches horsepower up to 750+. It also has a more aggressive look thanks to a custom carbon fiber wide-body kit.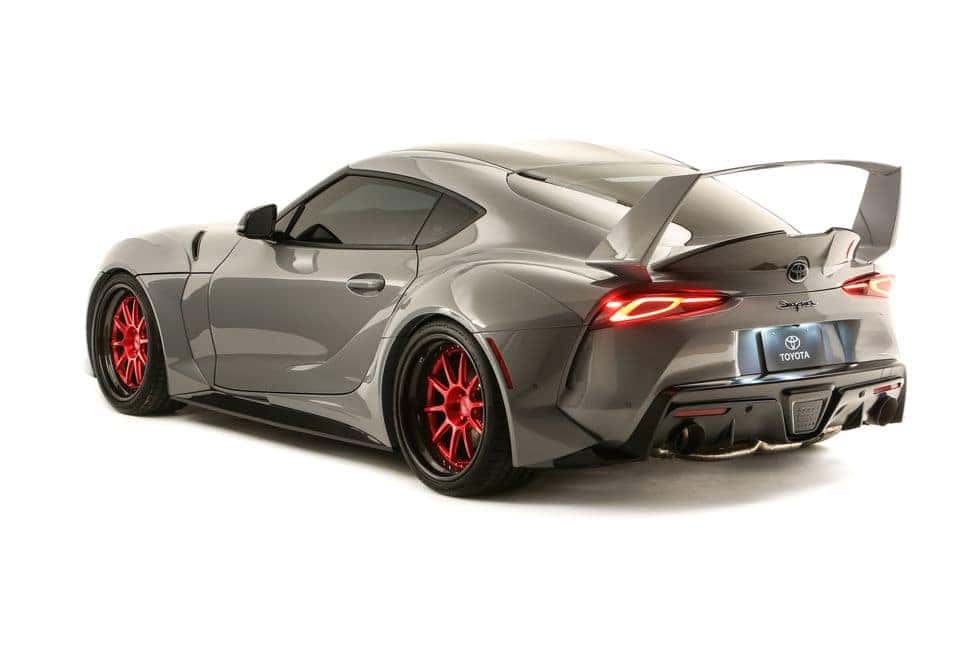 GR Supra Performance Line Concept: This special concept car is decked out in carbon-fiber components designed to make it more aerodynamic, as well as 19″ forged aluminum wheels for an incredibly sleek look.
GR Supra 3000GT Concept: This concept car is a tribute to the much-loved TRD3000GT body kit that was introduced back in the 1990's when the original Orlando Toyota Supra was in its hey-day.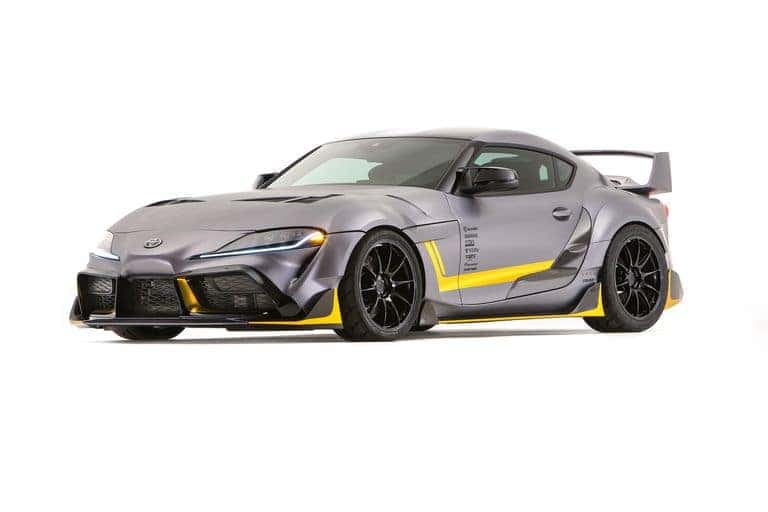 GR Supra Wasabi Concept: This eye-catching sports car is sure to turn heads – it's rocking a bright green exterior forged aluminum wheels, Five Axis aero parts, Brembo B-M brakes, and Ohlins suspension upgrades (hence the spicy name).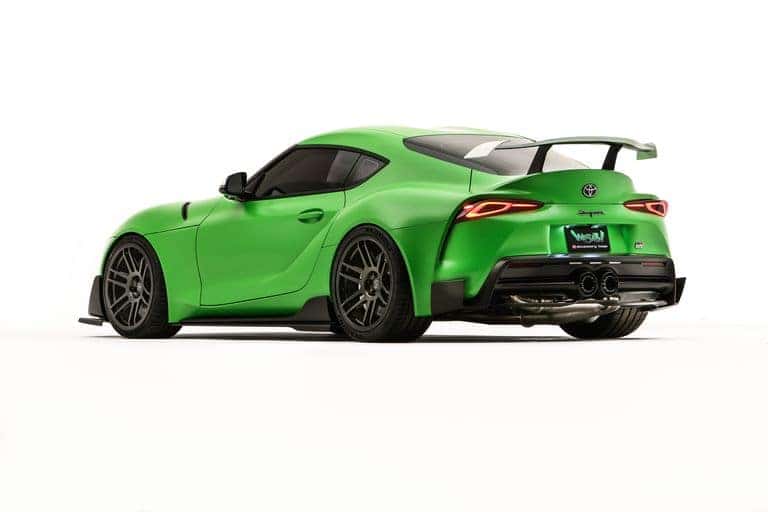 GR Supra Racing Concept: This concept takes things back to 2018 when this popular ride was still mere speculation and channels a competition car with both looks and performance.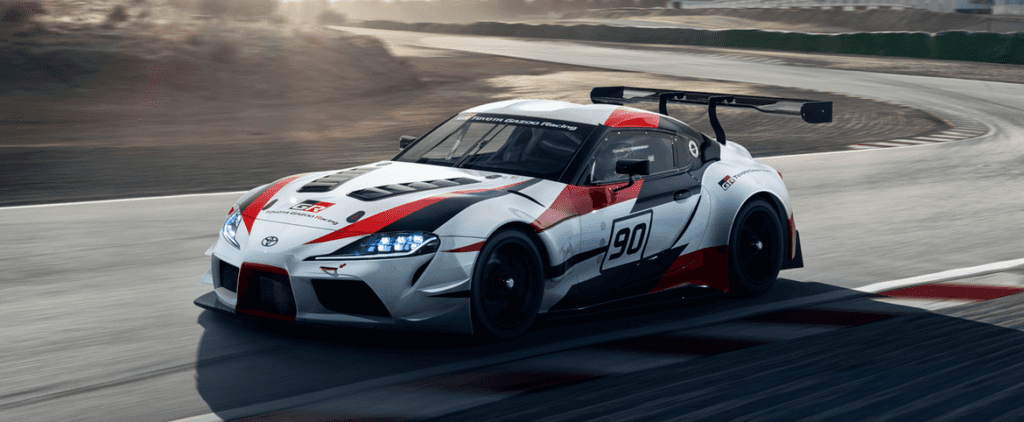 GR Supra GT4: This concept actually debuted in March of this year at the Geneva Auto Show and showcases OZ racing wheels, Brembo racing brakes, a freshly-balanced chassis on an FIA compliant cage, and special racing suspension components. It's ready to hit the track straight from the gate!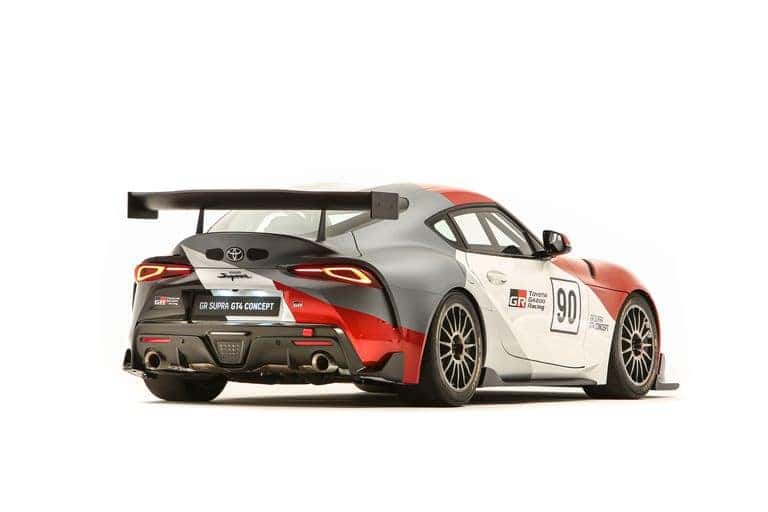 NASCAR Xfinity Supra: This Toyota was built for the NASCAR Xfinity series and is currently in the top spot for Joe Gibbs Racing.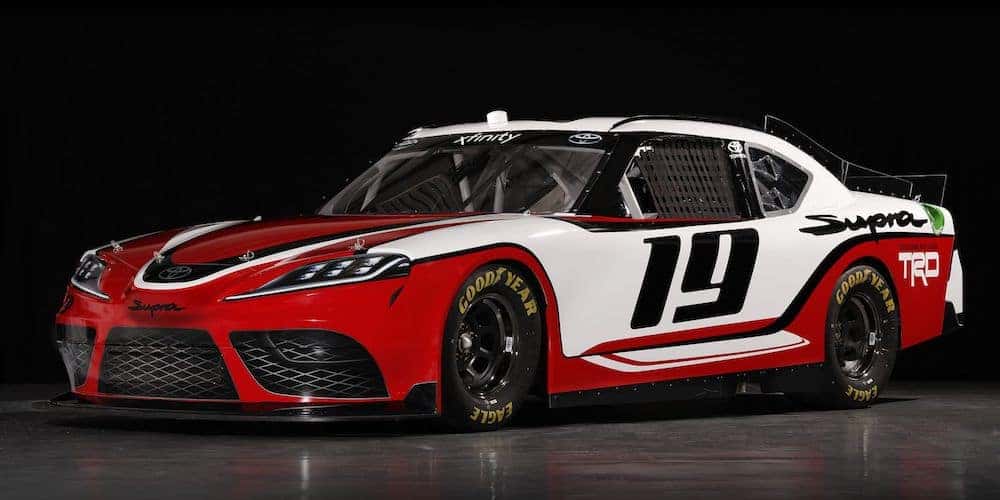 GR Supra Pace Car: This pace car will take its place in the NASCAR Xfinity Series and showcases TEIN coil-over suspension, Project Mu Brake pads, a Whelen LED Light Bar, HRE Forged P101 Monoblok wheels with Goodyear Eagle F1 Asymmetric 3 tires, and more.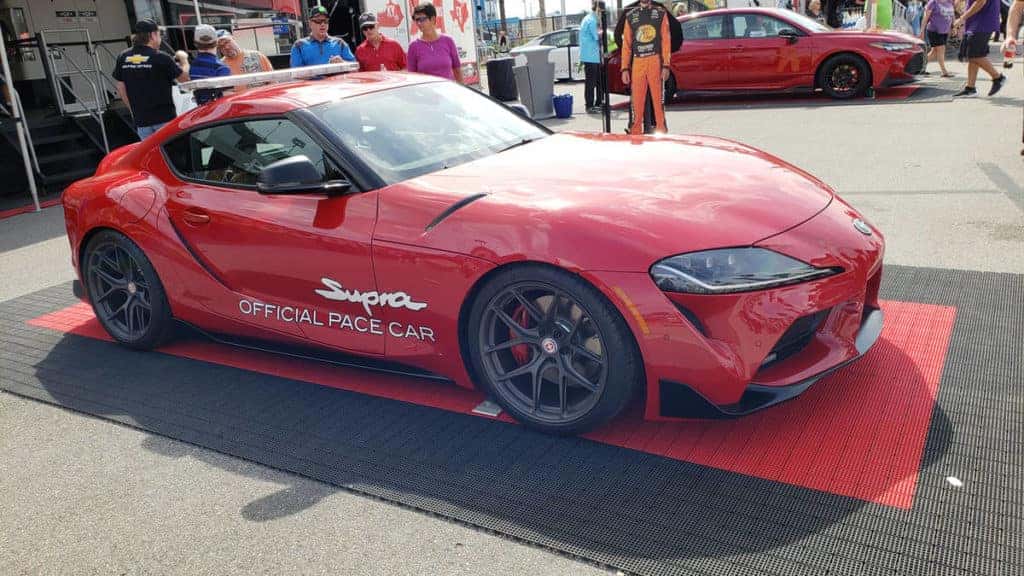 Can't wait to get your hands on the new Toyota Supra? Come down to Toyota of Orlando today – we're open seven days a week at 3575 Vineland Road!