Tackle the Arctic in this new Toyota Hilux truck
Off-roaders, this one's for you – Toyota has officially created a new Toyota Hilux truck that can tackle any terrain, including the Arctic tundra. Toyota of Orlando has the scoop on this all-new off-road solution and we're here to share.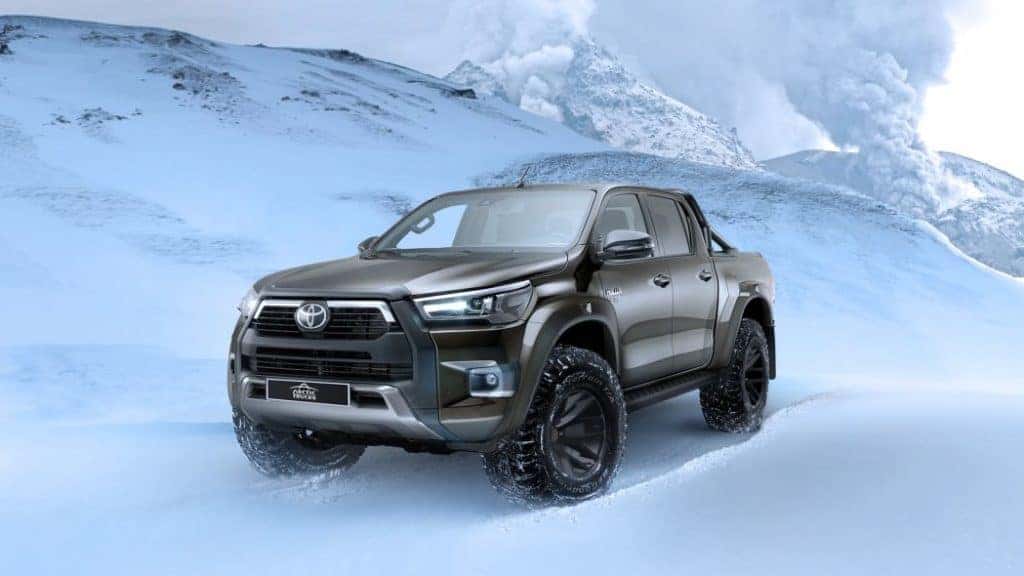 Meet the newest model of the Toyota Hilux – the AT35
The AT35 – as this new Toyota Hilux has been dubbed – is a result of Toyota's collaboration with Arctic Trucks to create a vehicle that explorers, scientists, and adventurists alike could use to go farther than ever before when exploring the Arctic. Obviously, the Arctic contains some pretty tough terrain – it's rocky, uneven, full of water, mud, and ice, and has a polar climate (temps go well into the negatives on a regular basis). Plus, it can be dark quite a bit of the time, making terrain even more challenging to handle.
Tackle Arctic terrain in this incredible new Toyota truck
Thus, Toyota and Arctic Trucks had to make some significant changes to the existing Toyota Hilux to make it adaptable and comfortable enough to handle such tough terrain. They started with the X model of the Toyota Hilux in a double cab. It's a very user-friendly vehicle that's actually sold on the European market. Here are some of the upgrades and edits they made:
A re-engineered frame with new suspension that was jointly developed with Bilstein
New 35″ all-terrain tires and high, punched-out wheel arches – these bigger tires make the truck more capable of tackling tough terrain and maintaining high speeds while doing it (and it makes it more comfortable for passengers, too).
 More height – this truck will be 2.5″ taller than its predecessor and have approach and departure angles of 38 and 29 degrees (these angles were increased by nine and three degrees)
A 2.8L four-cylinder turbodiesel engine (which is actually standard in the regular model) that allows for 204 horsepower and 369 lb-ft of torque
Re-geared front and rear differentials for added torque when necessary
A six-speed automatic transmission
A payload capacity of 2.321 lbs and a towing capacity of 7,716 lbs
Plus, you can add options like mud-terrain tires, an air compressor for filling up low tires, skid plates, and more.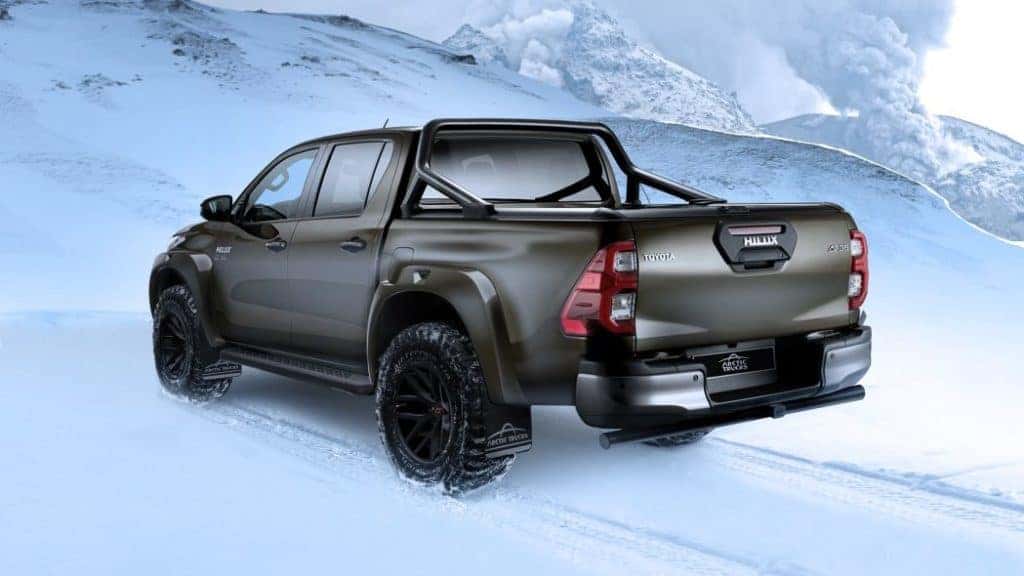 And the best news? This Toyota truck will actually be FOR SALE. You can buy it in England starting this year and it starts at about $25,800 before taxes. It also comes with a five-year/100,000 mile warranty as it's a factory-authorized vehicle, not just a concept car.
Want to get your hands on it? You'll need to head overseas but trust us – if you want a new Toyota truck that can handle almost anything – including intense Arctic terrain – this is the ride for you.
However, if you'd rather shop stateside, check out our new Toyota trucks at Toyota of Orlando. Both the Toyota Tundra and Toyota Tacoma are capable of taking on some pretty tough terrain if you like to get off the pavement. Come see what your options are and get behind the wheel to see if you like how they handle!
Call us today to schedule your test drive – we're open and waiting at (407) 298-4500. Toyota of Orlando is conveniently located at 3575 Vineland Road, just off I-4 across from the Millenia Mall.