What will the next generation of the Toyota 86 have to offer?
If you're a sports car fan with a not-so-sports-car budget, then chances are you've taken a peek at the Orlando Toyota 86. This sporty and performance-driven coupe boasts quite the drive time but has an affordable price tag attached to it so it's accessible to drivers from all walks of life. It's got a pretty solid following, and rumor has it that the next generation of this vehicle – slated to drop in 2020 or 2021 – will have some big changes in store. We're here to speculate what the next gen of the Toyota 86 could have to offer!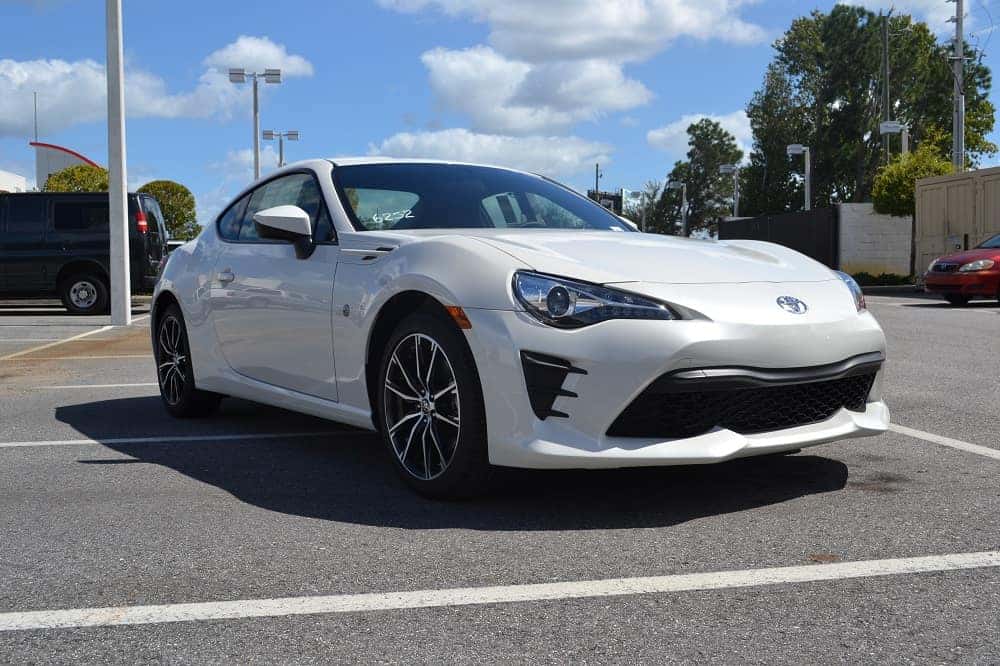 What could the new Toyota 86 have in store for us?
Here are some of the rumors and speculation we've seen so far:
The new generation will be on lots in 2020 or 2021
The current 2.0L 4-cylinder engine will be kicked to the curb in favor of a 2.4L option
We don't know what the specific engine will be, but since Toyota paired up with Subaru to design the Toyota 86, we've seen speculation that the Subaru 2.4L turbo engine could be used. This would offer 260 horsepower and 277 lb-ft of torque, a big upgrade from the current specs.
The car will boast a design less like its current model (with fluid lines on the exterior) and more like the popular Toyota C-HR crossover (a diamond-inspired design with sharp lines, pronounced edges, and a more aggressive overall look).
The car will sit lower to the ground to make it appear more muscular, but also to increase handling and maneuverability for drivers. Overall, the design is speculated to be completely different than the current model.
The Toyota 86 is also rumored to be getting major upgrades when it comes to safety technology – mostly, features found in the advanced Toyota Safety Sense systems.

Get behind the wheel of this Orlando Toyota today
That's all we've seen so far – 2020 is still a while away and even if the new generation did make it to Toyota of Orlando that year, we still wouldn't see an unveiling most likely until 2019. However, if you can't wait to get your hands on this affordable sports car in the meantime, come on down and see us! We've got plenty in stock, and here are some of the highlights of the current model you don't want to miss:
A starting price point of $26,255
Both manual and automatic transmission options
21/28 mpg when it comes to fuel efficiency
An array of eye-catching paint colors like Raven, Ablaze, Thunder, and Halo
Steering wheel mounted paddle shifters on the automatic model
Front-wheel drive and rear differential
Three trim-levels, the 86, 86 GT, and 86 GT Black
A sleek, dark interior with Granluxe suede-like materials and contrasting stitching
A 7-inch high-resolution touchscreen interface for the audio system as well as features like navigation and Bluetooth wireless streaming
Seating for four with a folding rear seat to make more cargo space
Ready to take your test drive and see if this new Toyota coupe is as track-worthy as it seems? Get behind the wheel today at Toyota of Orlando – we're open seven days a week at 3575 Vineland Road, even Sunday!