How to prep your car to be an Uber driver
Thinking about making some extra cash outside of your normal gig by signing up to drive Uber or Lyft? You're not alone – more and more drivers are joining the ranks of these two major companies as ridesharing becomes increasingly popular. However, before you hit the road and start picking up passengers, there are a few things you should do to prep your car. Toyota of Orlando is here with tips to make your transition into driving Uber easier than ever.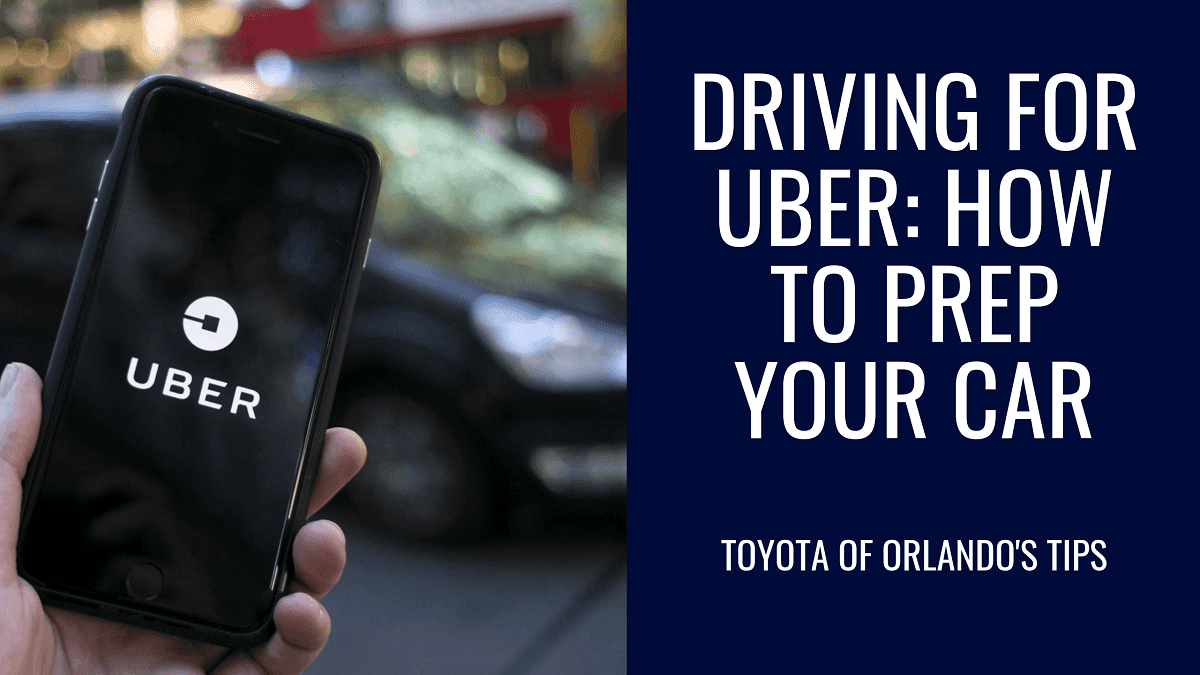 Tip #1: Schedule an auto service appointment and inspection. 
Before you hit the road, ensure that your car is ready for it. Remember, you'll be driving a fair amount of miles as an Uber driver. You should schedule a multi-point inspection so our Orlando Toyota service techs can look it over, bumper to bumper, and ensure that you're ready for anything. Schedule an oil change so your engine can stay cool and lubricated and check your battery's voltage to ensure it's got enough charge to get you where you need to go. You should also check your brake pads and brake system as well as have your tires inspected and if need be, inflated and rotated. And don't forget about headlights, taillights, and wipers! Once your car is in good shape, you're ready to hit the road. Remember, a well-serviced car is a reliable car.
Tip #2: Get your car detailed. 
No one wants to ride around in a dirty car. Your passengers won't recommend you and you'll also get sick of it if you're going to be spending a fair amount of time behind the wheel. Luckily for you, Toyota of Orlando can help. Schedule a car detailing with us and we'll get your car spic and span both inside and out. If you're going to do it yourself, be sure to wipe down all surfaces, clean all glass, vacuum out the car, and shampoo any stains or spots. Don't forget to wash and wax the exterior to protect the paint (first impressions are everything!) and keep a trash can in the back for passengers.
Tip #3: Make sure you're following the company rules when it comes to equipment.
Some cities – and some companies – require that you have a phone mount installed so you aren't holding your phone in your hands, as well as a charger so you don't run low on battery power. Some other good equipment to invest in include a company sticker or magnet identifying your car as an Uber or Lyft vehicle, tissues for the backseat and wipes for easy cleanup, trash bags, mints, and hey – bottled water doesn't hurt, either.
And remember to stay on top of your routine car maintenance. Being an Uber or Lyft driver means putting a lot of miles on your car and also putting it through its paces. Toyota of Orlando can keep you on a schedule based on your mileage so you know exactly when you're due for auto service to keep your car – and your money-making – on track.
Call us today to get your free multi-point inspection scheduled – we're open seven days a week at (407) 298-0001!