Five fun ways to celebrate Valentine's Day in Orlando
Happy Valentine's Day (early)! How are you spending your love-filled weekend? Whether you're planning for one-on-one time with that someone special or making it a family affair, there are plenty of ways to celebrate the holiday here in Orlando. We've got some suggestions – check out our top five list below!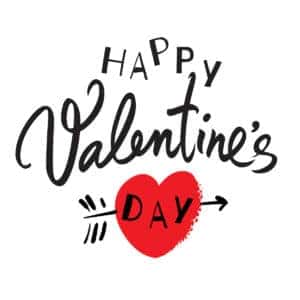 1. Abstract Orlando Fluid Art Class: Whether it's a date night or you're looking for something fun to do with older kids this weekend, express your inner artist at Abstract Orlando! Take a Fluid Art Class and create a beautiful canvas using acrylic paints with guidance from the experts. They also offer Resin Art Classes if you're up for the challenge. Either way, you have to reserve your spot ahead of time and masks are required. Drinks – including beer and wine – are available for purchase, and Abstract Orlando is open all weekend.
2. The Ravenous Pig Dinner and a Movie: Ghost: Indulge in a three-course meal and a romantic movie – Ghost – this Sunday, February 14 at 7pm at the Ravenous Pig. Viewing will take place in their outdoor biergarten (so you can enjoy dining and watching under the stars) and you can arrive as early as 6 pm if you want to have a drink and watch the sunset. Tickets are $130 a couple and are limited, so be sure to grab them ahead of time. Masks are required.
3. Enzian Valentine's Day Brunch: A delicious brunch, ambient sounds from the one and only Cat Ridgeway, and a screening of the romantic comedy Notting Hill… what better way to celebrate a day of love? Head over to the Enzian this Sunday, February 14 to enjoy an indulgent brunch spread complete with mimosas. Brunch kicks off at 10:30 am and the movie starts at noon. Tickets are $99/couple and should be bought ahead of time, and masks are required.
4. Advent Health Run 4 Love 4-mile: Work up a sweat to celebrate the day of love (and burn calories to make up for all the candy you're going to eat) – sign up for Advent Health's Run 4 Love! This 4-mile race is open to runners (and walkers) of all ages and will take place at 7:30 am on Saturday, February 13 at Showalter East Fields in Winter Park. If you can't show up in person, there's also a virtual race as well as a kids' virtual race taking place. Register online before you go; masks are required pre- and post-race.
5. Disney Movie Night: Beauty and the Beast: Looking for some family fun this Valentine's Day? Explore Dr. Phillips Center's latest Disney Movie Night as part of the Frontyard Festival this Sunday, February 14 at 6 pm. The screening will take place outside in front of the Dr. Phillips Center from the comfort of your own private viewing box. Get tickets online ahead of time to choose your seats and take in the romantic film Beauty and the Beast. You can also order food and drink from local restaurants that will be onsite!
From our Orlando Toyota family to yours, have the best Valentine's Day Weekend!