Do electric cars use oil?
So you're thinking about taking the plunge and parking an electric car in your driveway. Congrats! Get ready to save not only on fuel costs but also on car maintenance expenses. Electric car maintenance schedules are quite different from those of gasoline-powered vehicles, and one of the most common questions we get at Toyota of Orlando is whether or not electric cars use oil. Our auto service experts at our Toyota service center are here to explain!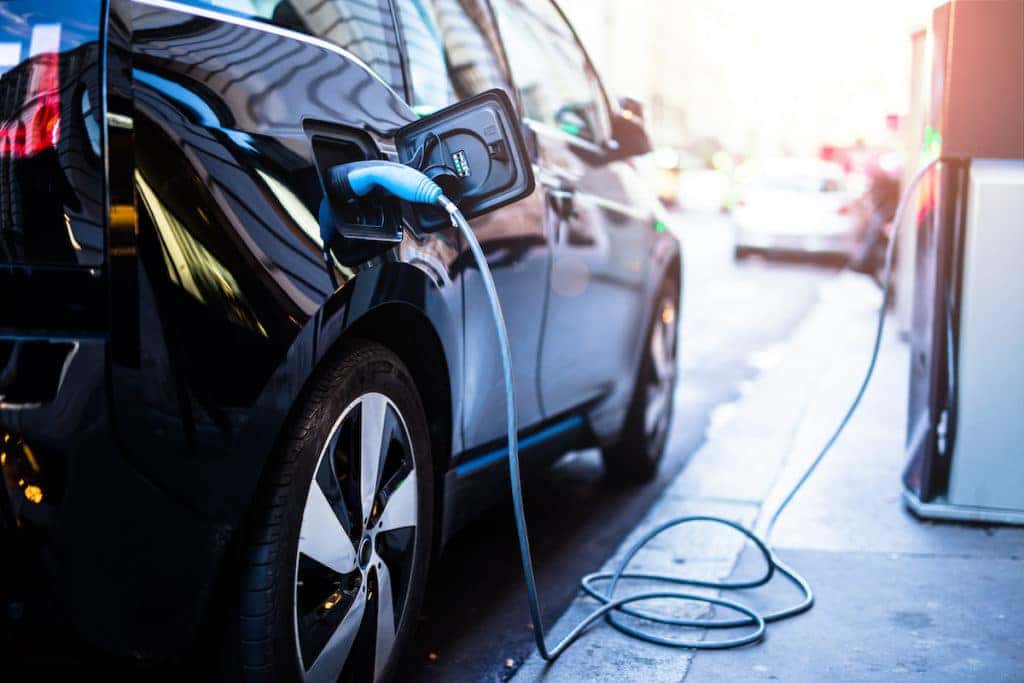 Do you need to schedule oil changes for your electric car?
In short, no. Electric cars do not use oil. They're powered by a battery and an electric motor, so they don't use many of the conventional fluids you'd see in a vehicle – there's simply no need for them. If you recall, traditional gasoline-powered cars use oil to keep their engines cool and lubricated so all of the moving parts can do so efficiently. Electric cars don't have an engine; thus, the lack of need for oil or oil changes.
However, you have to be careful to differentiate here – while TRUE electric cars do not require oil, cars that are hybrids or plug-in hybrids (and may sometimes be referred to as electric or electrified) DO require oil. Plug-in hybrids and hybrids are not fully electric, so while they do have electric motors, they also have engines that require oil. So for these types of electrified vehicles, you will need to schedule routine oil changes.
What DO you need to do for an electric car if you don't need oil changes, then? Here are the basic appointments you'll want to make sure you schedule at Toyota of Orlando on the regular:
Battery maintenance and inspections
Brake service (namely, replacing brake pads – there is no brake fluid)
Transmission fluid – some electric cars still use transmission fluid so be sure to check your owner's manual or ask one of our auto service techs
Tire rotations and new tires
Software checks – most software updates are sent over-the-air, but it doesn't hurt to have everything checked out while you're at the dealership getting your car maintenanced or repaired.
So yes, you will need SOME auto service for your electric car. Like anything, they're not a zero-maintenance product. But the lack of a traditional engine, etc. will save you a bundle of money AND time in the long run. Not to mention, you won't have to pay for fuel costs, saving you even more money, especially if you have a long commute or spend a lot of time behind the wheel every day.
Schedule all of your car care at Toyota of Orlando's service center today
Have more questions about electric car maintenance, hybrids, plug-in hybrids, or combustible engine care? Toyota of Orlando has got you covered on all accounts. Call our Toyota service center today at (407) 298-0001, schedule your auto service online, or stop by. We're open seven days a week with the longest service hours in Central Florida at 3575 Vineland Road, just off I-4 across from the Millenia Mall!