Car shopping: A quick guide to buying a minivan
Are you considering taking the plunge and buying the ultimate in family-friendly vehicles? If you're thinking about putting a minivan in the driveway, great decision. Minivans are versatile, performance-driven, safe, and designed to give you an efficient and family-friendly drive time every time you hit the road. And gone are the days of the "soccer mom" mobiles – today's minivans, especially the Orlando Toyota Sienna, are sleek and stylish. Toyota of Orlando is here with a quick car shopping guide to help you navigate the purchasing process – check it out.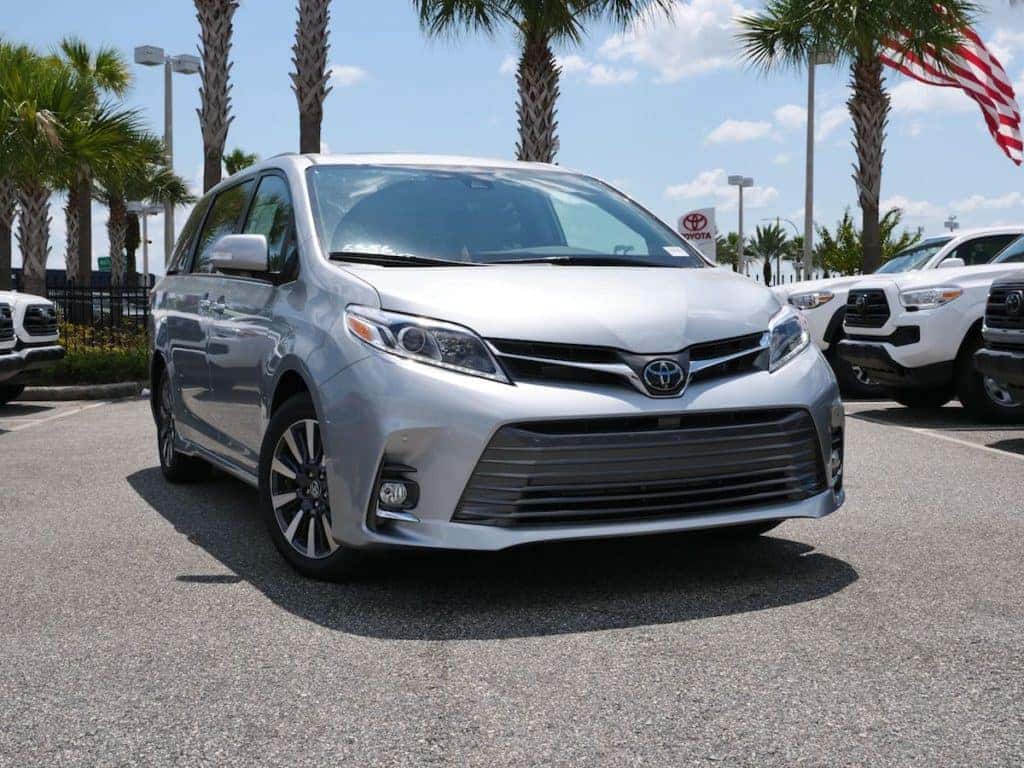 What should you know about car shopping before buying a minivan?
Before you head to Toyota of Orlando for a test drive, here are some things to consider about your next ride.
Seating: Typically, you'll find minivans that seat either seven or eight passengers (the Orlando Toyota Sienna offers configurations for both). Decide which is going to be better suited for your drive time needs before you sign the dotted line.
Access: Minivans nowadays have incredible access points. You'll have options like single sliding door, dual sliding door, and dual power sliding doors, as well as the choice of a standard or power rear liftgate. Decide how much convenience you need when you hit the road and choose the model with the best access points.
Cargo: How much cargo space do you need for your gear when you and the family hit the road? Many models offer under-floor storage in both the cargo area AND in the cabin of the van, as well as a spacious cargo area under the liftgate. Some even offer tie down points, and you should also take into consideration how easy it is to fold flat/stow or remove interior seats for more cargo space.
Performance: What performance features do you need for your next vehicle? Some minivans (including the Orlando Toyota Sienna) offer all-wheel drive for superior traction in slick conditions. You'll also want to look into fuel efficiency (and whether or not you want a hybrid vehicle), as well as features like towing (what's the max weight?) and engine size (should you go with 4-cylinder or V6?).
Safety: We know that in every family vehicle, safety is the #1 feature on the must-have list. Minivans don't disappoint in this arena, especially if you take the Toyota Sienna into consideration. They usually offer top-notch safety features like backup cameras, advanced airbag systems, rear backup alert alarms, and other advanced crash avoidance technologies. You should also ensure that the minivan you choose has the right hookups for your carseats – most have the LATCH system in place to make installation easy.
Entertainment and connectivity: What features are highlighted in the cabin to make your drive time efficient AND enjoyable? Look into features like the audio system you want and its accessories, such as Sirius XM Satellite Radio. You'll also want to consider features like a rear-seat entertainment system (with wireless headphones, of course), Bluetooth streaming for devices, steering-wheel-mounted controls, Driver Easy Speak, and other features designed to make your job as chauffeur that much easier.
Shop all of our Orlando Toyota options today
Have questions about car shopping? Make it easy on yourself – call us today! You can reach us seven days a week at (407) 298-4500, or stop by and see us in person at 3575 Vineland Road, just off I-4 across from the Millenia Mall.