4 signs you should retire your used car
Is it time to retire your used car?
It can be a tough decision to make, especially if your car is paid off and you own it in full. Should you really get into a new car and start all over with a new payment? Here at Toyota of Orlando we get it, and we're here to help make your decision a little bit easier. There are certain signs that are surefire indicators you should hang up your keys and our auto service techs have taken the time to explain each one in detail so you can see if it applies to your situation. Check it out!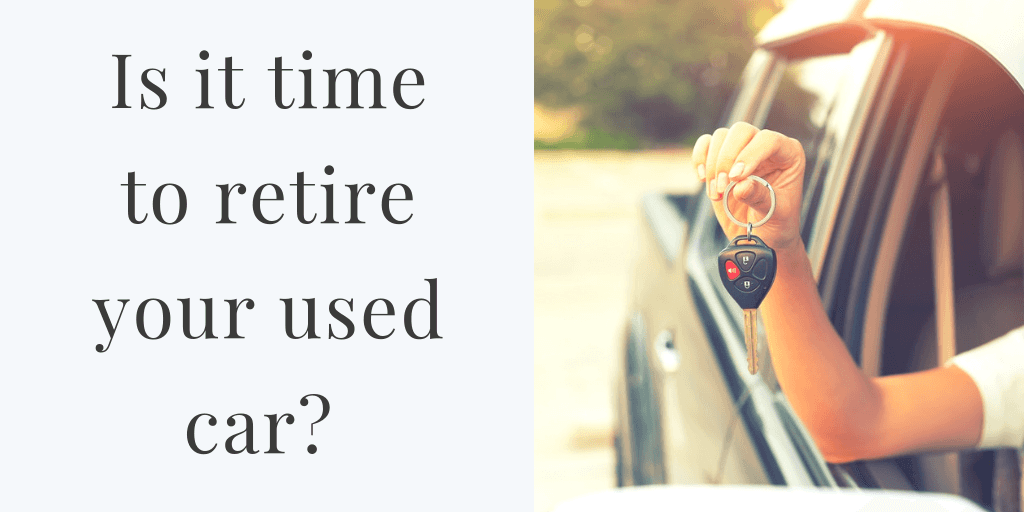 When is it time to call it quits with your used car?
Sign #1: You've been in a serious car accident. Have you been in a major accident or collision that did some serious damage to your car? Depending on the auto repairs necessary to get it back on the road, it may be time to call it a day with your current used car. This is especially true if you have damage to the frame or anything else that might make the insurance company call it a total loss. The best way to gauge if ANY repairs are worth it is to estimate the current value of your car. If the repairs cost more than that, it's time to get into a new ride.
Sign #2: You can't seem to find affordable replacement parts, or find replacement parts at all. Is it getting harder and harder to find the replacement parts you need for your ride? Is it getting costlier and costlier just to keep it up and running? The older the vehicle is, the harder and more expensive it can be to keep it in good shape because the parts go out of production and alternate parts may not get the job done. If this is the case, consider retiring your used car for something more up-to-date.
Sign #3: Your rust issues are getting hard to handle.  Rust is hard to control and can be very, very expensive to fix. If you have big-time rust damage that's spread-out over large areas on your car you can certainly have our Toyota of Orlando body shop take a peek at it, but we may recommend calling it a day and sinking your hard-earned money into something newer.
Sign #4: Your engine block is damaged. Damage to the engine block can be a budget-buster. You'll typically notice this type of trouble when you go to start your ride and it refuses to get going, or it stalls out in traffic on you. Have our Toyota of Orlando techs take a peek under the hood to see what's going on and as noted before, if the repairs exceed the value of your used car, it's time to call it quits and invest your money into something more reliable.
Let Toyota of Orlando help you through the process!
Not sure, or want our Orlando Toyota service techs to check out your situation? Call us today! We're open seven days a week and whether you want to fix up your old ride or get into a new one, we can help. You can reach us at (407) 298-4500!