4 common car transmission issues and how to diagnose them
When it comes to your car's transmission, how knowledgeable do you feel? Most drivers are intimidated by this very important car part – after all, there's a lot of bells and whistles involved. In fact, most people can tell you that transmissions come in manual or automatic, but that's about as far as their knowledge extends.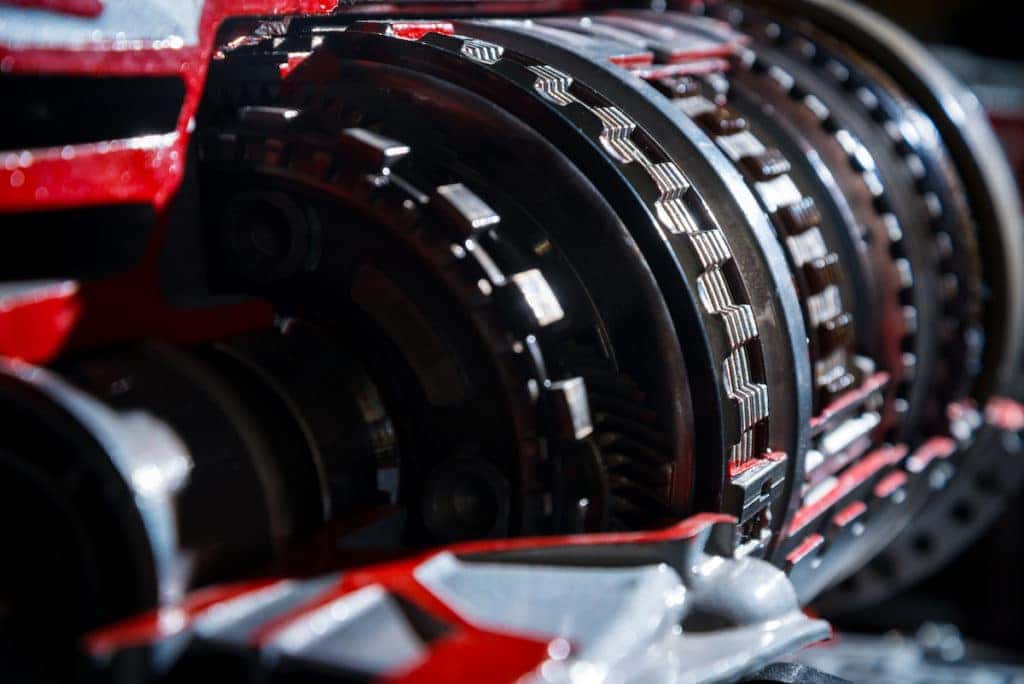 What are the most common car transmission issues?
Whether you're an expert or a novice when it comes to this essential part, it's important to know how to spot trouble with it. Your car transmission is absolutely essential when it comes to keeping your car up and running so you want to be able to immediately identify AND fix any issues that may arise as quickly as possible. Check out these four common issues we often see with this VIP part.
1) Burning smell: A burning smell coming from under the hood can indicate trouble – specifically, that you're low on transmission fluid or you're using the wrong type. However, the best way to pinpoint the issue is to let our Orlando auto service experts take a look at it so they can ensure it's not something else going on in the engine bay.
2) Grinding or vibrating gears: Whether you're shifting your car manually or it's automatically doing the shifting itself, the shift should be pretty seamless. In fact, if you're used to driving the vehicle, you may not even notice the shift between gears at all. However, if you feel your car vibrating or grinding when it shifts, you've definitely got transmission issues going on. Don't ignore this telltale sign!
3) Delayed response when your car is in gear: Does it feel like your car takes a minute to respond – or maybe doesn't respond at all – when you're changing gears or moving into park, reverse, and drive? This delayed or missing response indicates a clear problem with this important car part. Bring it to Toyota of Orlando for service as soon as you can.
4) Leaking transmission fluid: This one should be pretty easy to spot – transmission fluid is usually reddish in color, so if you see a puddle underneath your ride it's pretty indicative that you've got a leak in this system. However, a leak means that your system will soon run out and that can lead to much bigger and more expensive issues to deal with. Bring your car into our Toyota of Orlando service center so our techs can find the leak, repair it, and replace the missing fluid.
Leave the repairs to our Orlando Toyota service experts
Another thing to keep in mind is that this part is pretty complex – like we said, lots of bells and whistles. If you're not well-versed with what's going on under the hood, then you should avoid trying to make DIY repairs (that could potentially cost you even more money) and leave it to the experts.
Bring your ride in today! Toyota of Orlando's service center is open seven days a week at 3575 Vineland Road, just off I-4 near the Millenia Mall. You can also call to schedule an appointment ahead of time at (407) 298-0001.