2 new Toyotas to look out for at the New York Auto Show
The New York Auto Show is set to kick off this Friday – April 19 will unveil a host of new vehicles, both production and concept. We can't wait to see what this iconic show brings to the forefront of the auto industry, especially since Toyota will be revealing two all-new models to the public. Here are the two new Toyotas you should be on the lookout for during this exciting automotive show.
Which new Toyotas will be unveiled at the end of this week?
#1: 2020 Toyota Yaris Hatchback
The 2020 Toyota Yaris Hatchback is taking things to a new level in the hatchback world. This new Toyota promises a new 1.5L 4-cylinder engine with direct and high compression fuel injection as well as a Sport driving mode and new MacPherson Strut front suspension and torsion beam rear suspension. You'll also love the new look it's bringing to the table. It has a "cab rearward" focus, which means it sits lower and has a sportier and more aggressive stance. It's also showcasing a new lower front grille and new LED headlights, daytime running lights, and fog lights, as well as 16″ alloy wheels and a chrome tailpipe. This Orlando Toyota will further bring brand new paint colors to complement its refreshed design and turn heads with a sleek new interior that mixes sportiness with sophistication. And did we mention that thanks to its new design, this Orlando Toyota is more spacious than ever?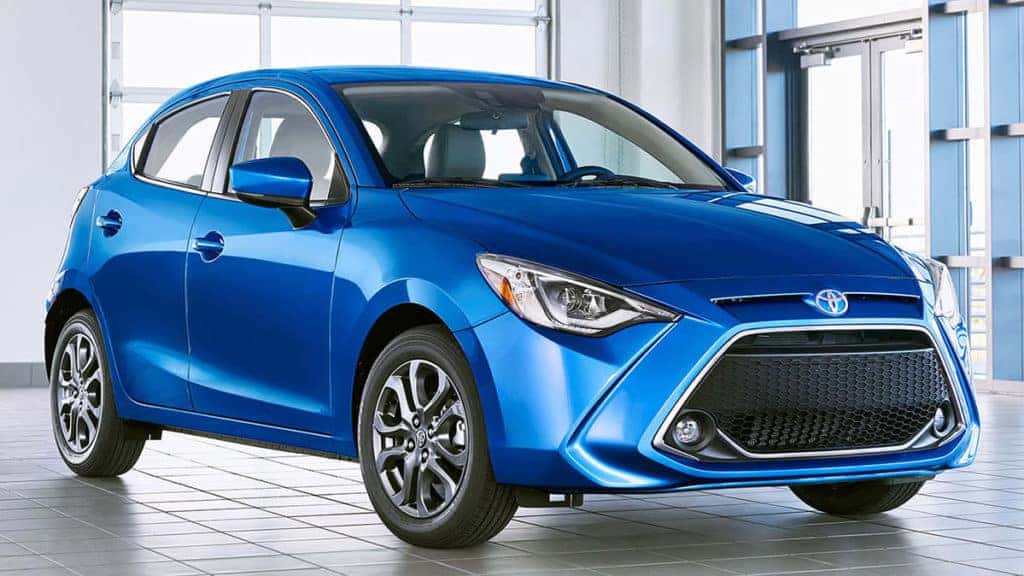 #2: 2020 Toyota Highlander
We don't know much about this new Toyota SUV. Last week Toyota introduced a pretty amazing concept video that showcased what it could look like through "augmented reality". The Orlando Toyota Highlander hasn't been redesigned since 2014, so it's definitely due for a refresh and we can't wait to see what Toyota has in mind. From what we can tell, the new design looks similar to the old one but has a more aggressive rear and looks to be a little more sculpted in terms of exterior lines and curves. We also can guess that it'll still offer a 3.5L V6 engine under the hood as well as a go-green hybrid model for drivers who are eco-conscious. Additionally, we know it'll still be a 3-seater that's dedicated to a seamless blend of style AND family-friendliness, and that it'll be out in the end of this year for you to drive home.
The New York Auto Show is a big deal, and not just because these exciting new Toyotas are going to be unveiled. More than 1,000 new cars, trucks, SUVs, and minivans will be debuted at the show from automakers all over the world. Both up-and-coming production models AND futuristic concept models are featured, and the show will run for nearly 10 days to give everyone a glimpse of the wide variety of vehicles. And the best part? It's open to the public – which means YOU can check out these new Toyotas in person.
Follow Toyota of Orlando to learn more about these 2020 models
For more information on the 2020 Toyota Yaris Hatchback and 2020 Toyota Highlander, follow Toyota of Orlando on social media! You'll get our latest breaking news and updates at our Instagram and Facebook, or you can call (407) 298-4500 for more information.