When it comes to buying a car for your teen, you cringe just at the thought. You're extremely proud of them becoming more grown up and getting their driver's license - but now the time has come for them to get a car of their own and send them out on the road by themselves. It seems like just yesterday they were crawling around your living room floor and playing with toys. Now they are a teen and are ready to spread their wings! But what car do you get for your teen?
Shopping for a car for your teen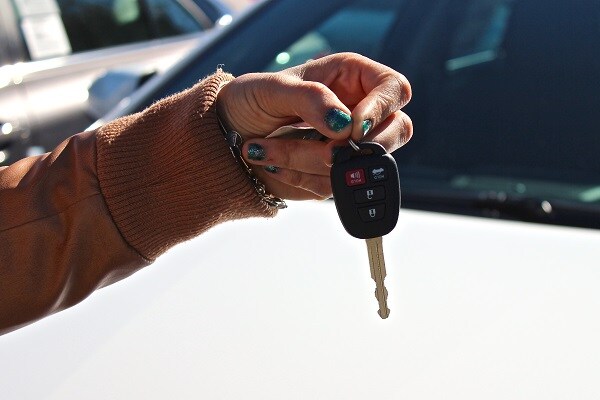 First things first, you should decide whether you want to purchase a new or used car for your teen. While buying a brand new car may seem like the safer option, you may not have it in the budget this year. However, buying a used car for your teen has its perks! The value of the car doesn't immediately depreciate, there is more variety, and the price of course.
If you're shopping for a used car for your teen, our used car dealership in Orlando has some tips on what to look for and what to steer clear of.
Shop for:
Bigger and heavier vehicles. Large vehicles, like full-sized sedans, tend to protect better in car accidents and collisions.
Safety features. Find an Orlando used car with enough safety features to make you feel comfortable. Some safety features are a necessity, including electronic stability control ESC), antilock brakes (ABS), and curtain airbags.
Warranties. Used cars will need more service and repairs than brand new cars, but you don't want to have to pay those out of pocket. Try to find a car warranty that will cover these auto services.
Avoid:
High horsepower.  Don't tempt your teen with a powerful engine and high speeds.
Large pickup trucks or SUVs. These types of vehicles have a lightweight rear end and high center of gravity, making a rollover crash more likely.
Best Orlando used cars for teens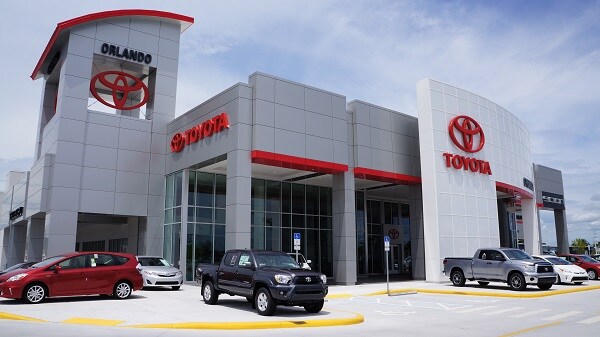 At our Orlando used car dealership, we believe the best new cars make the best used cars. This is why we suggest shopping for a used Toyota for your teen. Used Toyota cars are known to be reliable, safe, and affordable! Our used Toyota dealership in Orlando even offers certified used vehicles, most available with warranties and guarantees!
If you shop at our used Toyota dealership, you'll find a handful of options best suited for your teen, including:
Don't forget to ask for your FREE Carfax report when shopping at Toyota of Orlando! Every car is available with a vehicle history report that lists important information about a car's past, like the number of previous owners, auto service records, any accident history, recorded mileage, and more.
For more help finding the best used car for your teen, stop by Toyota of Orlando and speak to our knowledgeable car shopping experts! We're located at 3575 Vineland Road, just off of I-4 near the Millenia Mall.