When you start your Orlando used car shopping experience, you've probably got your lists ready to go. You undoubtedly have a list of requirements to match to your dream vehicle, as well as a list of questions to ask your sales specialists. However, there may be a few questions that you haven't considered, but are necessary to round out the car buying experience. Toyota of Orlando is here to help you complete your list and hit the lot!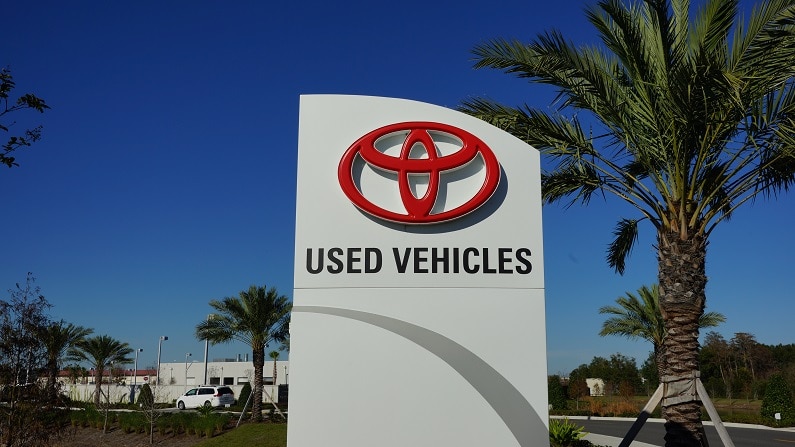 What other questions should you ask a used car seller?
Question #1: Does it work? If the Orlando used car you're looking at has special features - we're talking four-wheel drive, etc. - ask if they work. All features should be in working order and you should double check so you don't have to pay for costly repairs to get things up and running again in the future. Jot down any special features that you've noticed and be sure to ask the seller if they're running smoothly!
Question #2: What comes with it? When you buy a car, it typically comes with things like the owner's manual, a spare tire and jack, floor mats, spare keys, and remote fobs. Make sure all of those things are present and accounted for before you sign the dotted line, and be sure to ask for them if you don't see them while exploring the used car in question. Additionally, request a CarFax report - our Orlando Toyota dealership provides them for free!
Question #3: Has it ever been repainted? A new paint job may SEEM like a nice touch, but it can actually be hiding something sinister. Oftentimes people will get a paint job to cover up accident damage, and it could be masking a more serious problem that you'll have to shell out to fix in the future. If the used car you're thinking about has gotten a recent paint job, be sure to get a CarFax report to check the accident history.
Question #4: Will it pass safety and emissions tests? This is important, because if a car fails emissions tests you'll have to repair it to get it up to par. Same with safety - you want a vehicle that you can count on and you don't want to have to spend money down the road to ensure a safe drive time. Toyota of Orlando highly recommends checking on both of these factors!
Question #5: Where were its miles accrued? Were a majority of the miles accrued through highway driving, or city driving? Highway driving can be a lot rougher on a car and cause more wear and tear than city driving, so be sure to see where the car has had most of its travels.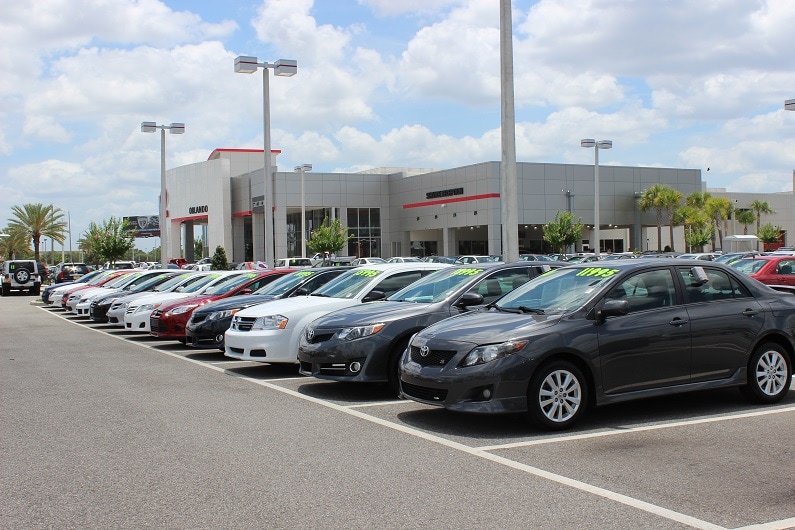 Toyota of Orlando can get your shopping process started
Now that you've got your lists, it's time to get shopping… so come see what we have in store for you today! Toyota of Orlando is located at 3575 Vineland Road, just off I-4 near the Millenia Mall!