What exactly is Toyota's Entune?

When you buy a new Toyota in Orlando
, you often have the option for Toyota's Entune services. Entune is usually packaged with convenient navigation services, and you'll find the option for it in the new Toyota in Central Florida
that host display audio systems. However, what exactly is Entune, and how can it make your driving experience even better? Toyota of Orlando has the answers!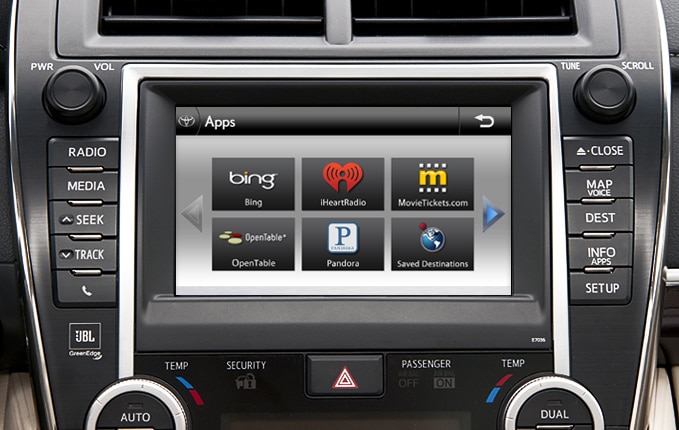 Stay Connected in your Toyota in Central Florida

Entune is a way for you to stay connected, no matter where your Toyota takes you. Basically, it's a collection of mobile applications and data services that are tailored to both convenience and entertainment; in order to be able to utilize Entune, you'll need a compatible Smartphone - you can hook it up via Bluetooth or a USB cord. You'll also need a data plan for your phone, as well as a new Toyota in Orlando that's decked out with the innovative technology needed to carry Entune (for example, check out the audio system options in the 2012 Toyota Camry in Orlando
!). Once you've set up your phone and launched the services, the world is at your fingertips - without ever having to leave your car!

So, what exactly do you get when you take advantage of Entune at Toyota of Orlando? (And take advantage you will, because when you purchase a new Toyota in Central Florida that's equipped with Entune, you'll get three complimentary years of service!)

You'll get apps tailored to web searches, like Bing. Want to find that dry cleaner's or simply find the nearest coffee shop? It's all right here!

You'll have your favorite tunes on hand at all times - crank up Pandora or iHeartRadio! You can rank the songs you like, weed out the ones you don't, and have access to an extensive library of songs, all right from the comfort of your new Toyota in Central Florida.

Plan your next night out with handy apps like OpenTable for restaurant reservations, or MovieTickets.com so you don't have to wait in line at the theatre.

Want to stay on top of the latest and greatest? Entune services offer data services like XM Stocks, Weather, Fuel Prices, Traffic Reports, and even Sports - find out who won the game right from the driver's seat of your 2013 Toyota Corolla

!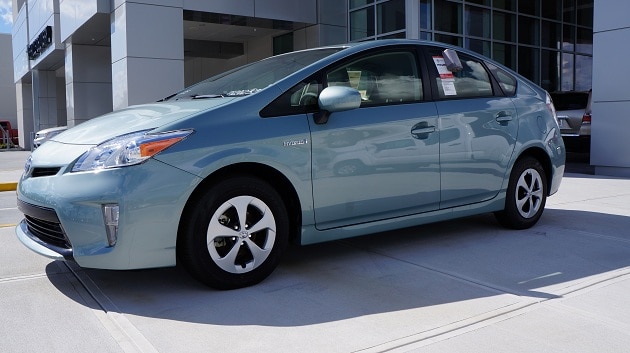 Test drive Entune at Toyota of Orlando!

Entune is available in a wide variety of new Toyota in Orlando, and in three different multimedia systems so you can customize your connectivity experience - Display Audio with Navigation and Entune, Display Navigation with Entune, and Premium HDD Navigation with Entune. All three are available at Toyota of Orlando - all you have to do is ask, and we'll find the perfect new Toyota in Central Florida for you and your technological wants!

Want to learn more about Entune, or test it out for yourself? Visit Toyota of Orlando today! We have an amazing selection of new Toyota in Orlando that can support Entune services, and at fantastic prices. We're located at 3575 Vineland Road, and you can give us a ring anytime at (888) 725-3520 to learn more about everything we have to offer. Don't forget to ask about our new Toyota specials!