Do you remember the Toyota Echo? This uber-affordable Orlando Toyota sedan was introduced into the market way back in 2000 to provide drivers with an affordable and efficient drive time solution, and was actually a precursor to the innovative and quirky Orlando Scion line. We're here to do a little throwback and look at the history of the Orlando Toyota Echo so you have the scoop on what it had to offer and which new Toyota you might find now that are similar!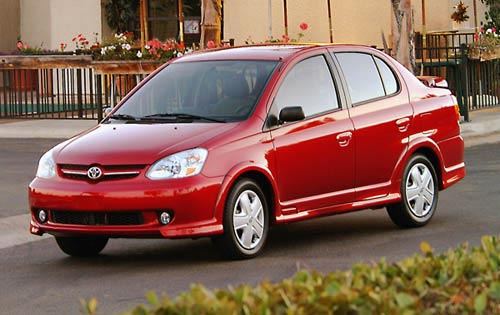 The Toyota Echo offered an affordable drive time solution! 
The Toyota Echo was introduced onto the market in 2000, like we mentioned. It was designed with quite the interesting exterior - it was taller and narrower than most sedans, but this new Orlando Toyota's height actually made the interior quite spacious. The Toyota Echo had a short front end and a rear that sloped up for a bit of sporty style, and it offered a large and spacious trunk for all of your gear! Here are some other highlights of the Toyota Echo:Â 
It had a five-year run - it was available to drivers from 2000 - 2005.

This new Toyota in Orlando also had a bright and airy interior thanks to large windows that let in light (and that taller-than-normal height).

The Toyota Echo offered a fuel-efficient performance; it had a 1.5L four-cylinder engine under the hood and impressive fuel economy in the mid-30's to help save drivers a ton of money on fuel costs.

This Orlando Toyota car came in both sedan and coupe body styles to offer its drivers a better variety when it came to style and convenience.

This economical Orlando Toyota also came standard with an AM/FM Radio, 14-inch wheels, and a tilt steering wheel for added comfort.

You could also up the ante with a ton of optional features on the new Toyota Echo, including elements like power steering, air conditioning, power windows and door locks, a split-rear seat for added cargo space, anti-lock brakes, and a CD player. You could even throw in a cold-weather package with a heavy duty battery if need be!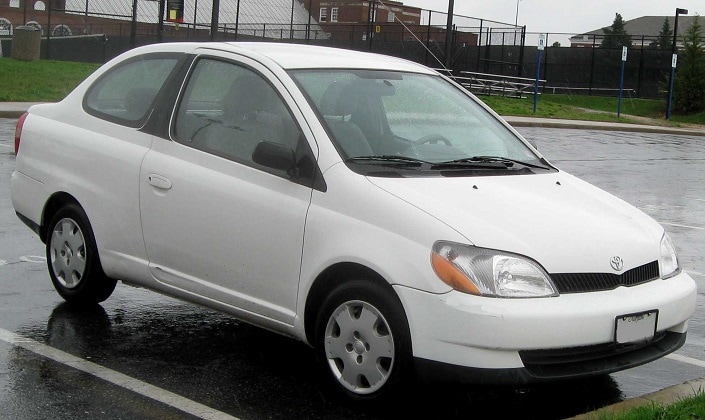 In 2003, the Toyota Echo got a slight restyle to enhance its curb appeal, but Toyota decided to make this ride special order only for drivers who wanted to get their hands on it. Sales dropped dramatically and we bid this popular sedan farewell in 2005! 
Which new Toyota in Orlando is most similar to this popular car? 
We think the biggest selling points on this new Toyota in Orlando were its fuel efficiency, its quirky style, and its major affordability. It may not be in production anymore, but if you'd like to get your hands on a car similar to the Toyota Echo, why not check out the Toyota Yaris? This affordable hatchback car offers you a starting MSRP of less than $15,000 and 37 mpg on the highway! 
Come on down and test drive the new Toyota Yaris in Orlando today - we're at 3575 Vineland Road and we're ready and waiting for you!