When it comes to picking out a new ride, you've certainly got a lot to think about. Fuel efficiency, performance capabilities, technology, and interior space are just a few of the factors you need to consider before you sign the dotted line. However, have you ever thought about the safety your new vehicle is going to bring to the picture? That's where Toyota of Orlando comes in - not only are our new Toyota renowned worldwide for their incredible safety technology, they also come with great car safety ratings. We're here to break things down for you! 


Get to know exactly what car safety ratings mean for your new Toyota! 

What are car safety ratings? Basically, they indicate how well your car will perform in a collision, as well as how safe of a driving experience it's going to offer you when you get behind the wheel. There are two main car safety ratings you should consider for your new Toyota in Orlando: 


IIHS, or the Insurance Institute of Highway Safety

NHTSA, or the National Highway Traffic Safety Administration

Both are important to review and think about before you purchase your car, and our Orlando Toyota dealership is here to further explain both ratings so you know exactly what you're getting into! 


Toyota of Orlando breaks down car safety ratings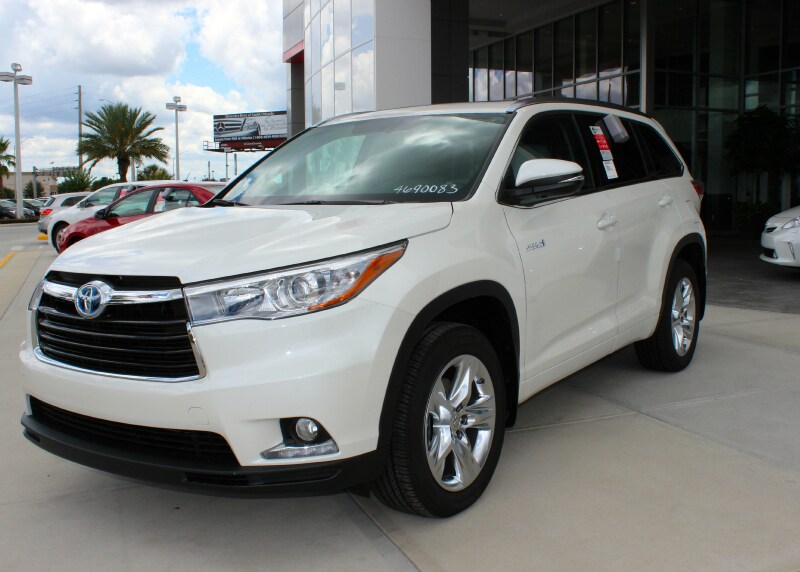 The NHTSA has created a five-star safety rating program, and that's how your new Toyota in Orlando is ranked. The ratings are based on crash protection and rollover safety, and the NHTSA actually puts the vehicle through a series of tests before they assign a star rating. The more stars the car has, the safer it is for you and your passengers. 


Using crash test dummies, the NHTSA tests the vehicles in frontal crashes, side impact crashes, and rollovers. They then combine the scores to create an Overall Vehicle Score, which factors into the star rating alongside crash avoidance technology that the car might have. 

You can typically find the NHTSA five-star rating on the window sticker of the new Orlando Toyota you're considering buying, and you can always ask our Toyota dealership in Central Florida for more car safety rating info if you want it.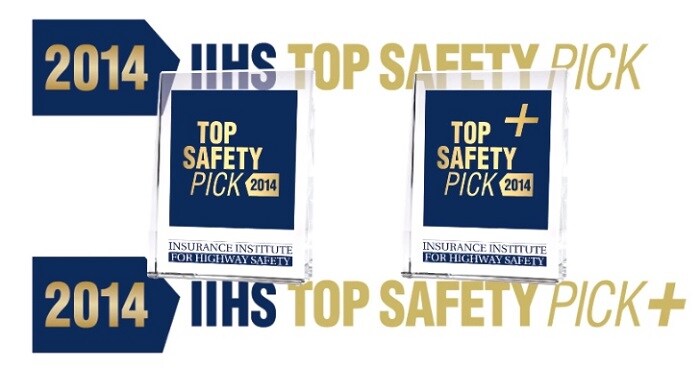 The IIHS, on the other hand, doles out awards for the cars they deem the safest on the road. They award vehicles with a Top Safety Pick or Top Safety Pick + award, and they use particular criteria to establish which vehicles deserve to be recognized! These awards are considered an important part of car safety ratings! 


The IIHS tests two aspects of safety on your Toyota in Orlando - the crash avoidance technology, as well as crashworthiness. The crash avoidance category takes into consideration the type of system integrated into the car and how it performs in tests, and then assigns a basic, advanced, or superior rating. 

Crashworthiness is determined by how well a car performs in five crash tests: moderate overlap front, small overlap front, side, roof strength, and head restraints. 

If your vehicle earns good ratings in the side, moderate overlap, head restraints and roof strength categories and a good/acceptable rating in the small overlap category, it'll get a Top Safety Pick award. If it earns all of the above AND gets a rating for crash avoidance technology, it'll be deemed a Top Safety Pick +. 

And there you have it! 

If you have questions about the new Toyota in Orlando you're thinking about buying, get them answered today - give us a call! We're open seven days a week until 10pm, and you can reach our sales associates at (407) 298-4500!