You can do all the research you want when you're looking for a new Toyota in Orlando, but you never really know if it's a true fit or not until you get behind the wheel of it. You can take any and all of our new Toyota out for a spin when you come into our dealership, but do you really know what to look for when you do? Our sales associates came up with some tips for you to have on hand when you come in to take a test drive so you can make sure you gather all the information you need to make the right decision! 

We'll walk you through the steps of taking one of our new Toyota in Orlando out for a test drive so you know what to do when you arrive - let's get started!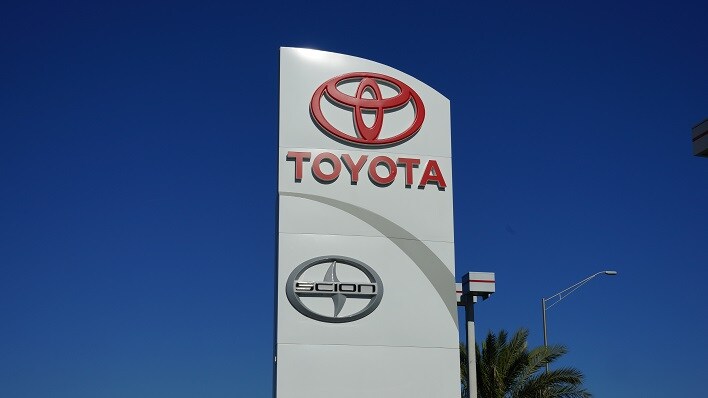 What should you know about your new Toyota before you hit the road? 

You should know which model you want to test drive before you arrive - our new Toyota in Orlando offer a wide variety of options and different types of drive times, and it's easy to get overwhelmed by all the choices available to you. Figure out exactly what you want from your driving experience and narrow your choices down to a model or two! 


So you're at the dealership and you have the key to the new Toyota in Orlando that you're considering in your hand. Before you hop into the driver's seat, take a long hard look at the exterior! Do you like what you see? Is the new Toyota in question going to be roomy enough for you? Is it going to be easy and enter and exit (especially if it's going to be a family vehicle)? What about loading and unloading cargo? Do you like the way it looks? Remember, this Orlando Toyota will be your mode of transportation for years to come so it's best if you like it from the get-go!

Check out the build of the car - does it seem solid and durable? If you're looking at a new Toyota truck, test the tailgate and take a look at the bed to see if it suits you. Don't forget to check out elements like the tires, and you can even pop the hood if you have an understanding of auto mechanics! You should also ask about towing and hauling capabilities if applicable!

Now you can get inside of the new Toyota and take a look around. Is it roomy and versatile enough for your needs? Are the ergonomics good - i.e., is everything you need within reach? How about the technology, safety features, and cargo space? Are they all a fit? 
Take your Orlando Toyota to the streets to see how it performs!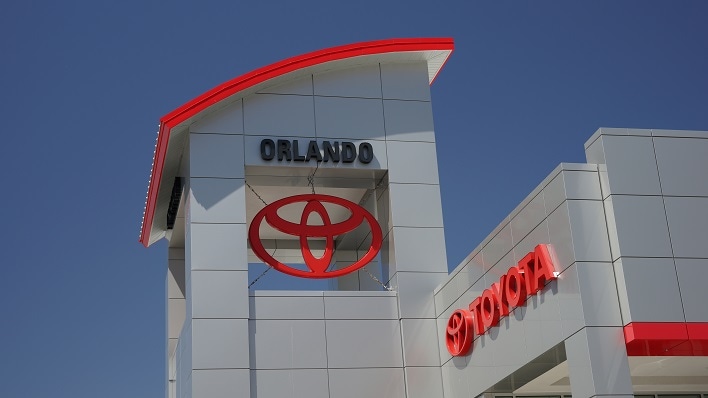 If you've given some consideration to all of the above, then you're ready for a spin. Turn the car on, and note how it feels when it's idling before hitting the gas. Once you hit the road, you should be aware of elements like:Â 


How does it feel when you accelerate? How about braking? 

When you're taking turns does it feel like the new Toyota in Orlando is easily maneuverable? 

How is the car in terms of blind spots? Do you feel comfortable handling the vehicle when it comes to its size? 

Can you see all of the display information and gauges and read them clearly when you're operating the new Toyota? 

How does the Orlando Toyota  feel - are you comfortable in your seat and will your passengers be? Is it easy to adjust the seats and steering wheel? 

How does the technology sound? Is it a good sound system that you'll be content with? Additionally, how much road noise do you hear inside the cabin? 

What about parking - is this particular new Orlando Toyota easy to park? What about parallel parking? 

Once you've gotten back to the dealership, there are a few more elements we recommend talking to your sales associate about - you may want to consider things like:
 

What type of gasoline does this new Toyota in Orlando utilize, and how fuel efficient is it? 

What are the recommended service intervals for all the major auto services? 

What types of warranties come with the car when you purchase it? 

Are there certain accessories that you want to tack on? If so, see if they're available and how much they'll cost. 

We're ready to help you with all of these questions and more - just come on down to Toyota of Orlando today to take one of our new Toyota vehicles for a spin, and don't forget to ask about our money-saving Orlando Toyota specials! We're open seven days a week until 10pm and you can set up your test drive right now at (888) 725-3520!