Toyota of Orlando wins Collision Center of the Year Award for the SECOND year!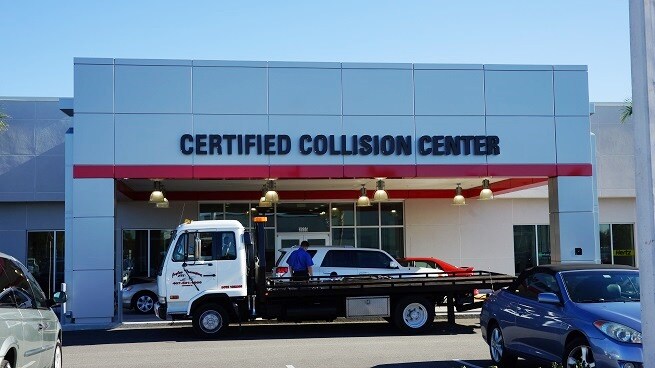 Next time you're looking for affordable auto repairs in Orlando
from someone you can trust, look no further. Toyota of Orlando was recently awarded the 2013 Toyota Certified Collision Center Triple Crown Award and deemed the top-performing collision center out of 190 other dealers in our sales group - it's quite the achievement, and it's the SECOND year it's been awarded to us!


It can be nerve-wracking to leave your vehicle in the hands of a mechanic, so why not leave it with a collision center where you know it'll be in qualified hands? Our Toyota Certified Collision Center was named Collision Center of the Year two different years because of the outstanding performance we maintain on a daily basis. We take great pride in providing our customers with affordable and high-quality auto repairs
in Orlando, so this award was a huge honor. Â 

This prestigious award is based upon factors such as:Â 

   
Customer satisfaction
   
Management/estimator/technician certification - Both our auto repairs shop and our Toyota service center are staffed with trained Toyota technicians so we can take excellent care of your car.
   
Facility and equipment requirements - our Orlando body shop uses the best of the best in terms of products, such as Eco-Paint equipment and CarTronic electronic measuring systems. 
   

In addition to other notable achievements! We were up against 190 other dealers and managed to claim the top spot for our outstanding performance and customer approval! 

Scott O'Connor, who is the Director of the Toyota of Orlando Collision Center
, couldn't be more pleased - he attributes the success of our body shop to the incredible hard work and dedication of all 42 employees that work there. Our new Toyota dealership couldn't be prouder of this prestigious honor!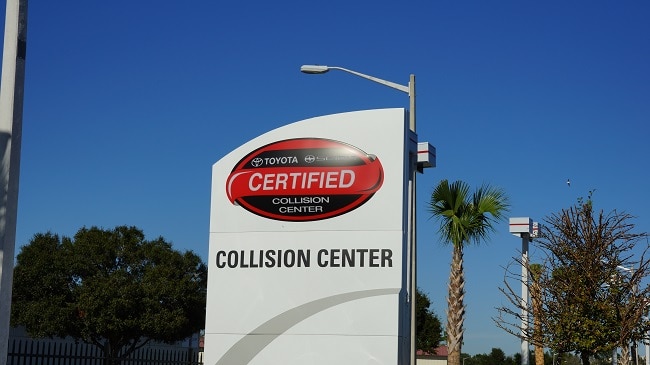 Our auto repairs in Orlando are award-worthy!


If that's not enough to convince you that you can depend on us for affordable and efficient auto repairs in Orlando, why not come down and take a look at our new, state-of-the-art Toyota Certified Collision Center? We offer a wide range of services for you to take advantage of, all of them at affordable prices. You can visit us to address service and auto repairs needs like:Â 


   
Paint jobs, including tape and painted pinstriping
   
   
Headlight restoration
   
   
Auto repairs after a collision
   
   
Alloy wheel repairs
   
   
Wheel alignments
   
   
Battery replacements
   
   
Windshield/glass repair and replacements
   
   
Paintless dent repair (PDR)
   
   
Window tinting
   

And even complete detailing services! We're dedicated to getting you back out on the road in a safe vehicle as quickly as we can. We work with a large number of insurance companies, and offer rental car services on site to make your experiences with us as stress free as possible. Additionally, we provide a comfortable waiting room with wi-fi and flat screen televisions to keep you busy while you wait, in addition to a free shuttle service to the Millenia Mall!

We take auto repairs seriously - don't waste your time with other mechanics. Get the peace of mind you deserve and visit our Toyota Certified Collision Center! We didn't win this award for nothing, after all - so come experience the incredible quality and customer satisfaction we're renowned for today!